Thumbs to Canadiens, Blue Jackets
TSN's Dave Hodge extends his thumbs to the historically great Montreal Canadiens and the early struggles of the Columbus Blue Jackets.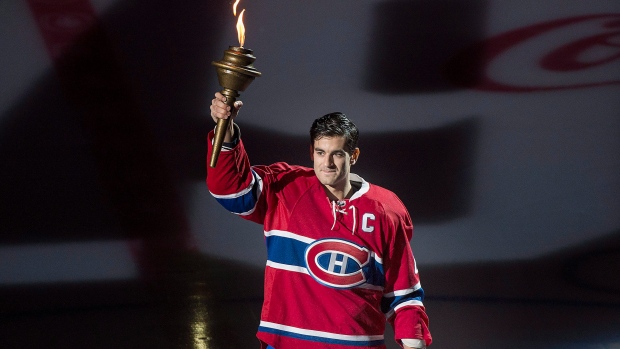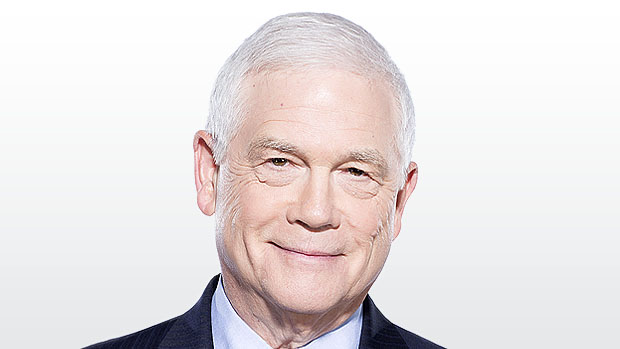 Dave Hodge
Host, TSN The Reporters with Dave Hodge
Not to minimize the troubles of other winless teams, or to make too much of the concern being shown in Columbus, but the Blue Jackets can hardly ignore what is happening to them with a "we'll be OK" shrug.
Last season in Columbus was one injury after another. End of story. If not an excuse, it was something the Jackets couldn't overcome. This season was bound to be different, thanks to better health and a key acquisition from Chicago named Brandon Saad.
Sure enough, he teamed with Nick Foligno and Ryan Johansen to dazzle during the exhibition season (insert appropriate comment here), and with better protection, Sergei Bobrovsky seemed ready to return to his Vezina Trophy form of three seasons ago. A playoff spot was predicted by many.
Well, for now, "thumbs down" to that thinking.
And if we're going to quarrel with pre-season predictions, a popular pick to win the Stanley Cup was Anaheim. The Ducks have scored one goal in their first four games. That's nuts, and that can't continue. That's not a prediction--that's obvious.
Columbus has a tougher time believing that its bad start is bound to be forgotten.
--

"Thumbs up" to the best start to a season in the long and glorious history of the Montreal Canadiens. They have come out of the gate with five straight wins, and you are now allowed to say that 5-0-0 can't be a first for the Habs.
Oh yes, it is. The team started 4-0-0 on three other occasions, and Montreal went on to win the Stanley Cup each time, but never were the Canadiens able to add a fifth straight season-opening win - until now.
That it came in a 3-0 shutout of the New York Rangers produced another astonishing stat.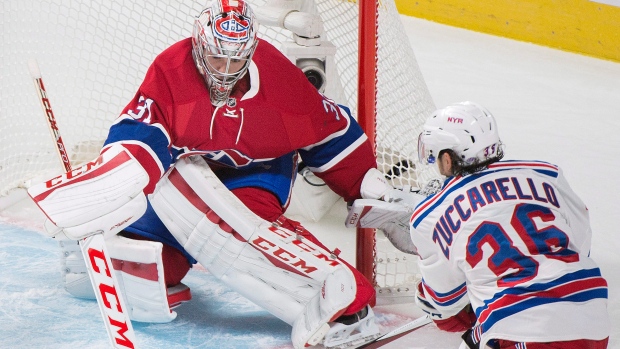 It was the seventh time in their last 11 visits to the Bell Centre that the Rangers have failed to score a goal. Carey Price owns six of those shutouts, adding to the total with 25 saves on Thursday night.
Already, it is reasonable to wonder if Price can duplicate the goaltending feat of Dominik Hasek and his back-to-back Hart Trophy seasons of 1997 and 1998. The Rangers wouldn't need persuading to think it is very possible.