Thumbs to Leicester, Blues and coach carousel
Dave Hodge extends his thumbs to the English Premier League victory for Leicester City and the similarities it has with the St. Louis Blues' run toward the Stanley Cup, as well as the never-ending circus that is the NHL's coaching carousel.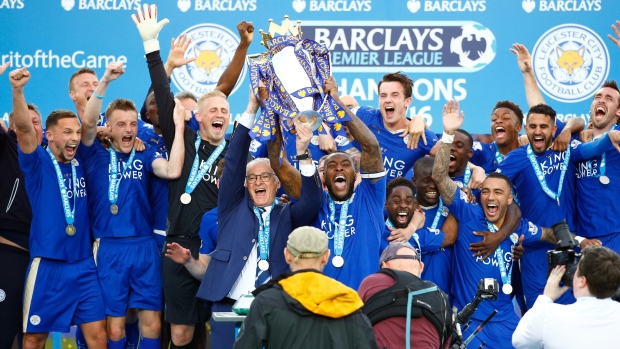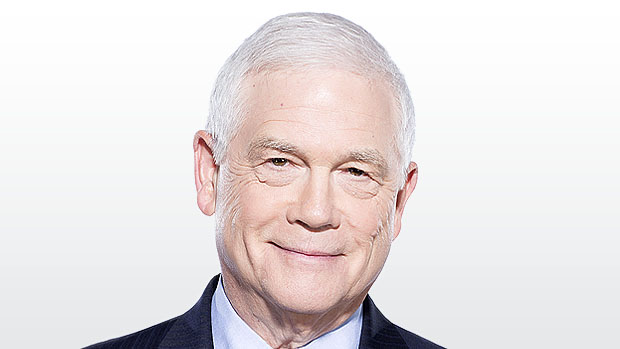 Dave Hodge
Host, TSN The Reporters with Dave Hodge
You don't have to know anything about soccer in England to know about Leicester City. Their Premier League title is considered by many the greatest upset a sports league has ever seen.
Thus, it may be futile to search for comparisons.
The Philadelphia 76ers winning the NBA championship?
You'd have called that impossible this season, and it was, but no bookmaker was giving you the 5,000-1 odds that belonged to Leicester — not even close.
So take this with a large block of salt, but the NHL's version of Leicester is St. Louis.
The Blues fit the file in two basic ways — they've never been champions, but they have been runners-up.
Leicester finished second in 1929. Thanks to the playoff setup that followed NHL expansion in 1967, the St. Louis Blues went to the Stanley Cup final in each of the first three years of their existence, didn't win a game and haven't been back.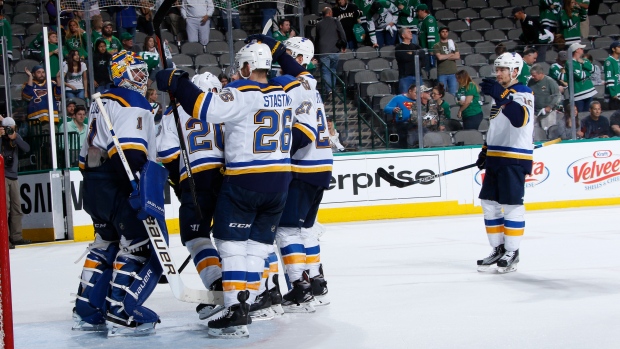 This season offers a chance for St. Louis to wipe its name from the top of the list of NHL teams that have never poured anything into the Stanley Cup. It would be an upset of sorts. The Blues weren't among the four of five teams rated top contenders, primarily because they had to start their playoff run against Chicago. However, they quickly emerged as a solid bet after dispatching the Blackhawks.
Now one win away from the Central Division title, the Blues are equal parts favourite and underdog. Again similar to Leicester, they're in a position to do great things, but their history suggests otherwise.
I'd get an argument from San Jose, Nashville and Washington if I said a Stanley Cup victory for St. Louis would bring the biggest first-time celebration, but with Leicester in mind, the Blues are mighty appealing if you're looking for a sentimental "thumbs up" choice.
--

There are always NHL head coaching opportunities at this time of year. There just aren't enough of them to go around. At one and the same time, it can be said that too many coaches get fired but not enough get hired.
There will be at least four new coaches running NHL benches next season.
Bruce Boudreau will be one of them, in Minnesota, and replacements are being sought for Dave Cameron in Ottawa, Bob Hartley in Calgary and for Boudreau in Anaheim.
The list of candidates grows large, indeed.
It includes job-seekers who, like Hartley, have won the Stanley Cup, no less.
Randy Carlyle and Marc Crawford can present those credentials.
Teams usually prefer coaches with previous NHL experience. Try making a list of previous head coaches who are still on the scene in one way or another and you will grow tired before you near the end.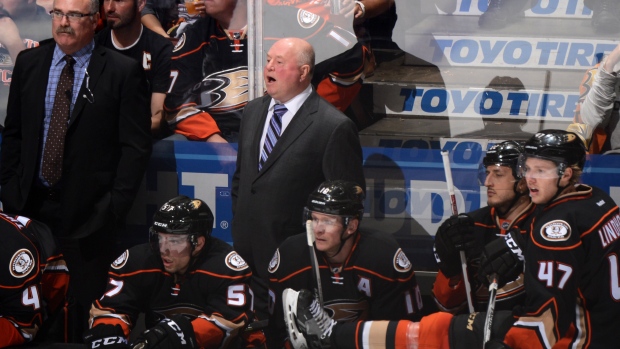 Okay, here's proof. Here's mine, and it doesn't need to go that far back to make a point.
In no particular order: Mike Yeo, Guy Boucher, Kevin Dineen, Ron Wilson, John Stevens, Paul MacLean, John MacLean, Dallas Eakins, Claude Noel, Adam Oates, Peter Horachek, Davis Payne, Mike Johnston, Craig Berube, Scott Gordon, Jacques Martin, Todd Richards, Terry Murray, Todd Nelson, Glen Gulutzan, Scott Arniel, Joe Sacco, Kirk Muller, Jim Playfair, Ralph Krueger, Ted Nolan, Brent Sutter, Brian Sutter, and okay…..Wayne Gretzky.
There are just as many names from minor pro, junior and college ranks who could be considered were they not at a disadvantage when compared to the more experienced coaches, yet at least one — Travis Green (Utica, AHL) is given a shot at landing in Anaheim or Calgary.
Again, it's a tough business, because you will get fired and you may not get hired, but you'll probably be interviewed. Apply thumbs "up" or "down" accordingly.