Thumbs up to Lundqvist, down to change
TSN's Dave Hodge gives "thumbs up" to Henrik Lundqvist for his efforts in Saturday's game in Detroit, and "thumbs down" to too much change in the NHL.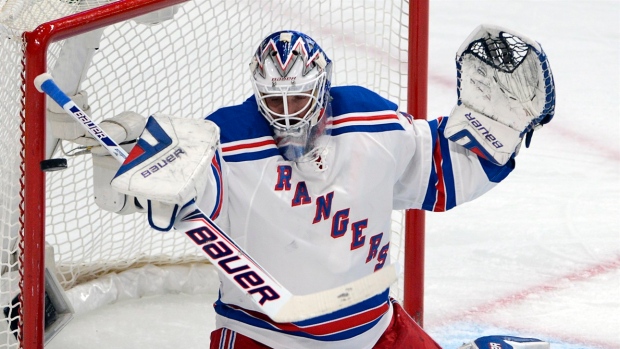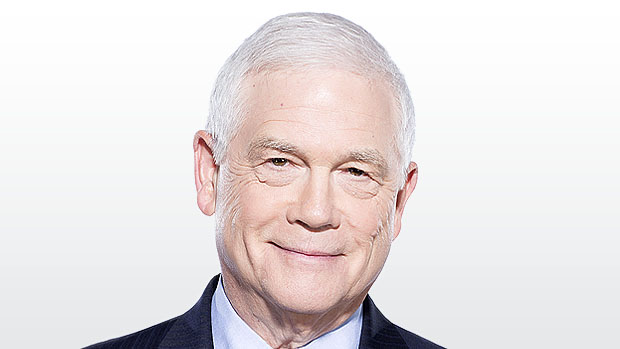 Dave Hodge
Host, TSN The Reporters with Dave Hodge
I'd ask the New York Rangers to get Henrik Lundqvist the Stanley Cup ring he deserves, but I guess that would be asking too much. If it were that easy, the Rangers would have done it already. You'd hope, anyway.
But games like yesterday's in Detroit make you think twice. If the Rangers can't even provide decent support for their best player, you wonder how much should be asked of them.
In the Saturday matinee at Joe Louis Arena, King Henrik made 40 saves, 17 more than Petr Mrazek registered at the other end. The Rangers were less than a minute away from two points that would have belonged mostly to Lundqvist.
He got them one, instead, and "thumbs up" to him for that, but as he left the ice following Darren Helm's overtime winner, Lundqvist seemed ready to leave a broken stick in his wake. He had good reason to complain about the point the Rangers threw away.
Head coach Alain Vigneault has a pre-game playoff speech easily written and ready to be spoken if he so chooses. He can stand in the middle of the dressing room, point to the stall that is marked with the number 30, and ask for the common decency of an effort that approximates Lundqvist's. The goalie can take them only so far. They need to take him farther, or at least go down trying - harder than they did in Detroit.

My Two Cents
The Stanley Cup playoff system is fine the way it is. Oh, maybe there's a better way, but there's always a better way and the more you look for it, the greater the chance you'll wind up with something worse. Generally speaking, it's always safe to say "thumbs down" to too much change in the NHL.
The sexy idea floated earlier this season contained support for a "wild card play-in" game, mimicking baseball's version of same. The second wild-card team in each Conference would be the survivor of a game that would give the 9th-place team, as it were, a shot at a playoff berth.
An argument for this idea, beyond two more guaranteed playoff gates, escapes me. If it is meant to reward a team that would otherwise miss the playoffs, I need to know why that team, plainly not a good team, deserves to be rewarded.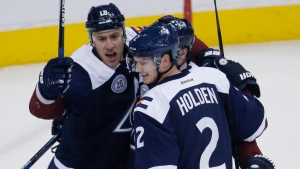 There wouldn't necessarily be more interest in the stretch run if 18 instead of 16 teams could play beyond their 82nd regular-season games. In this season's Western Conference, the Minnesota Wild and Colorado Avalanche would have a pretty good idea already that they'd be in the sudden-death game. Instead, as it is, they're playing the only truly meaningful games in their Conference as part of a two-team race for the last playoff spot.
I'll repeat my longest-held idea for changing the Stanley Cup playoffs one more time, and yes, it contradicts the idea that the best policy is to leave well enough alone.
But if I were the NHL, I would like to consider the advantages of a system that would allow any two teams to play in the Stanley Cup Final.
Basically, that would involve a re-seeding of the final four teams to provide for the possibility of two teams from the same Conference, or even the same Division, given the wild-card format, advancing to the championship series.
If NHL rivalries are so great, why limit them in any way during the playoffs?
My two cents. Better saved than spent if nothing should be changed. But as long as various playoff systems are debated, two cents is a small price to pay to enter the conversation.