Thumbs up to unbeaten Canadiens (again)
TSN's Dave Hodge extends a second consecutive thumbs up to the undefeated Montreal Canadiens, who may never lose again.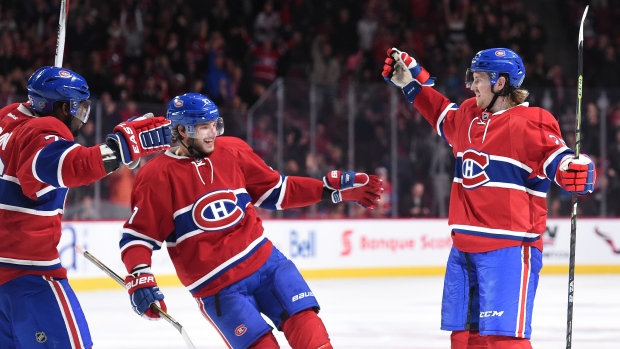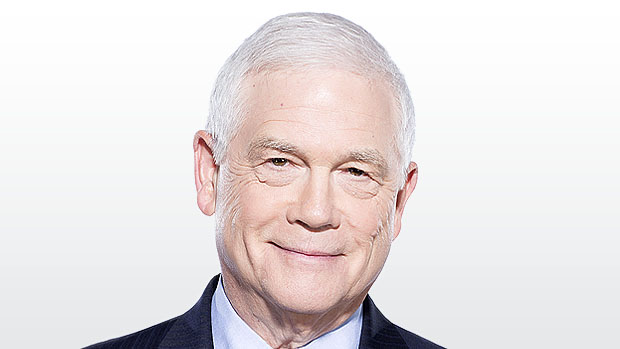 Dave Hodge
Host, TSN The Reporters with Dave Hodge
My thumb is up (again) to the Montreal Canadiens. I think I'll keep doing this until they lose, as long as I can find a different reason each time.
Friends who watch the Habs more than I do claim they're better than they were last season. Alex Galchenyuk's move to centre, and his subsequent strong play, is mentioned, and the cohesion that has developed with last season's trade deadline acquisitions Brian Flynn, Torrey Mitchell, Devante Smith-Pelly and Jeff Petry, seems an obvious factor. Petry scored last night's winning goal.
This season's newcomers are Alexander Semin and Tomas Fleischmann. Skepticism greeted the arrival of both but they appear to be fitting in, and when added to the four relatively new players from February and March, they are part of a subtle makeover in roster depth.
After never starting a season better than 4-0-0, the Canadiens are now 6-0-0. If they win a seventh straight, I'll look for another reason. And I think I'd better mention Carey Price each time.
--

"Thumbs down" to the lack of a decision to charge, or not to charge Patrick Kane regarding an alleged sexual assault at his Hamburg, New York home on August 1, 2015.
I'm not sure whether to express criticism or just frustration at the fact the investigation is taking so long. Perhaps there's a good reason for that, in which case it's unfortunate that neither Kane nor his accuser nor others affected can get to the next, or last step. Then again, maybe there's no good reason that authorities in Hamburg are waiting to lay charges, or to drop them. You would think they've had enough time to determine what did or did not take place.
Kane is hearing it on the road from chanting fans. They won't stop if he is cleared of wrongdoing, but that would make it easier to ignore them.
The complainant's life will never be the same, no matter what happened to her in Kane's presence, because this uncertainty about what happens next surely takes an effect.
Presumably, the Chicago Blackhawks and the NHL believe Kane will be exonerated. They would like to know, as soon as possible, that no charges will be laid, or that Kane will have to stand trial in an attempt to prove his innocence.
In the latter case, they will have to deal with the possibility that their support of Kane should be withdrawn, pending a verdict. Except for Kane's chanting critics, this is a matter that no one wants to address. It needs to be addressed.