Jays' Sanchez leaves start with blister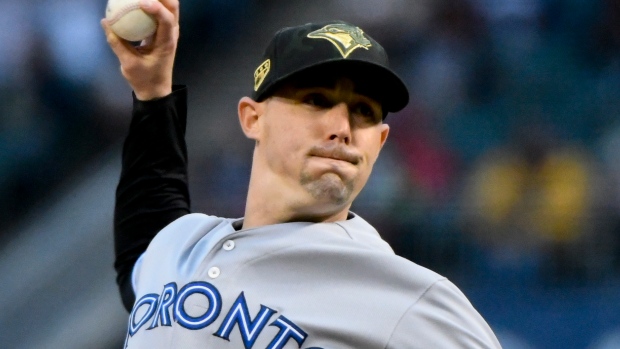 The Toronto Blue Jays and starter Aaron Sanchez got some bad news Friday night against the Chicago White Sox.
The right-hander left his start with trainer Nikki Huffman in the fourth inning because of what the team later announced was a blister on his right middle finger.
Sanchez, who surrendered two runs in three-plus innings, hit James McCann to lead off the home half of the fourth and walked the next batter after unleashing a wild pitch. He was then replaced by reliever Sam Gaviglio.
Sanchez has missed several starts over the past few seasons with injuries on his pitching hand. He dealt with the issue briefly this season, but did not miss a start.
In nine starts for Sanchez entering Friday's matchup, he is 3-4 with an earned run average of 3.75.
The Jays will continue their series against the White Sox on the South Side Saturday afternoon.