TFC: Giovinco leaves camp to see doctor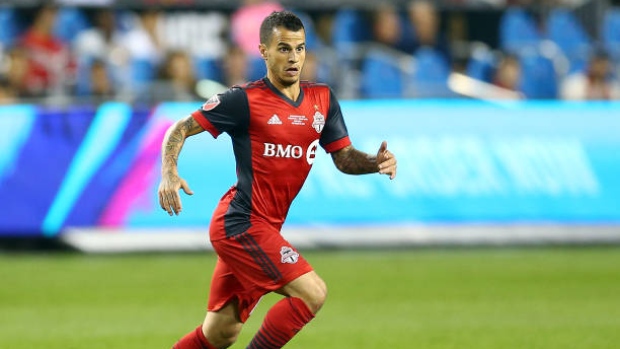 Striker Sebastian Giovinco left Toronto FC camp Monday, but the team confirmed it was to see a doctor in Los Angeles for some leg tension.
After there were reports Giovinco left TFC camp amid transfer speculation, a club rep confirmed to TSN's Gareth Wheeler the 32-year-old Italian left to see a doctor about his leg injury. ESPN's Jeff Carlisle originally reported Giovinco's departure from camp was injury-related.
TSN's Kristian Jack added Toronto FC recently received a transfer offer from a Middle East club that they immiediately rejected, and no serious offer has followed.
Giovinco has been with Toronto FC since the 2015 season. The former Juventus striker was named MLS MVP in his first season in 2015 and helped Toronto FC win the MLS Cup in 2017.