Raptors pick up Anunoby's option
The Toronto Raptors have exercised their team option on OG Anunoby for the 2021-22 season. Anunoby, 22, averaged seven points, 2.9 rebounds and 20.2 minutes in 67 games with the Raptors last season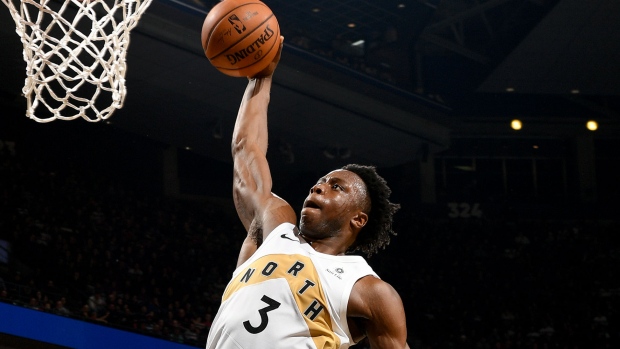 The Toronto Raptors have exercised their team option on OG Anunoby for the 2021-22 season.
Anunoby, 22, averaged seven points, 2.9 rebounds and 20.2 minutes in 67 games with the Raptors last season, his second with the team. He did not appear in a game in the postseason after undergoing an emergency appendectomy.
The six-foot-eight forward was selected 23rd overall by the Raptors in the 2017 NBA Draft.