TradeCentre Match Game: Zack Smith
Frank Seravalli, TSN Senior Hockey Reporter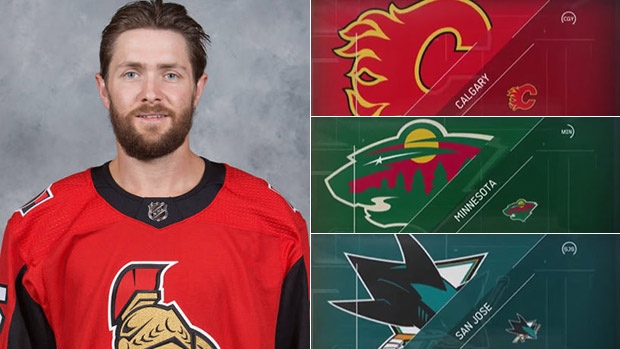 With the National Hockey League's Feb. 26 trade deadline rapidly approaching, TSN Senior Hockey Reporter Frank Seravalli plays TradeCentre Match Game: Proposing a number of potential team fits for players on the TSN Trade Bait Board.
Today, we examine potential new homes for Ottawa Senators forward Zack Smith.
Match Game 2018
Zack Smith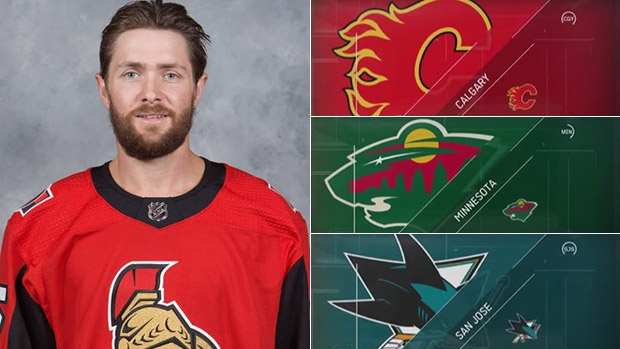 Zack Smith
| Team | Pos | Age | GP | G | P | 17-18 Cap Hit | Past 17-18 |
| --- | --- | --- | --- | --- | --- | --- | --- |
| OTT | C/LW | 29 | 39 | 4 | 13 | $3.25M | 3 Years |
* - Modified No-Trade Clause (player submits 10-team no-trade list)
Calgary Flames: The Flames have already reportedly been linked to Smith in trade talks. Smith has a playing style with grit and brawn born for the Western Conference. He is also a former 25-goal scorer – just two years ago – and while that may have been the product of a league-high 20.7 shooting percentage, he's certainly more offensively capable than the four goals he's posted this season with a 5.5 shooting percentage.
Minnesota Wild: With Jonas Brodin out for a month, Minnesota's biggest need may have shifted to defence. There is no doubt, though, GM Chuck Fletcher would also like to add on the wing. Tyler Ennis and Joel Eriksson-Ek have underwhelmed when they've been on the left side. That Smith can also jump in and play centre if needed is an added bonus.
San Jose Sharks: The Sharks are right in the thick of the playoff chase in the Pacific. One of their biggest issues has been depth, not adequately replacing Patrick Marleau after he left, which caused everyone else to slide up the lineup. Smith would re-balance the lineup and fit nicely in that bottom-six forward group.
Play The TradeCentre Match Game
Where will Zack Smith go?