Trestman names Ray Argos' starting QB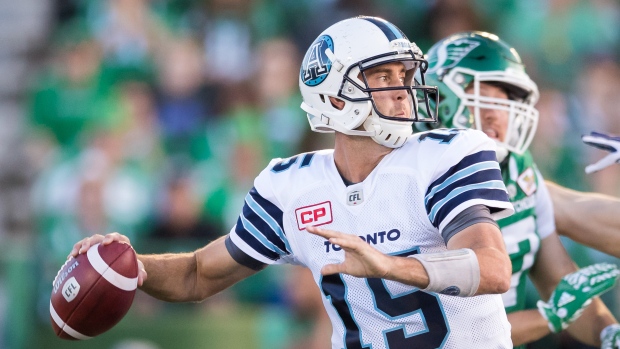 New Toronto Argonauts head coach Marc Trestman didn't wait long to make his first move as the Double Blue's bench boss.
During his introductory press conference, Trestman named veteran Ricky Ray his starting quarterback for the upcoming season.
"I have seen Ricky Ray play and he's a Hall of Fame quarterback who's won championships," Trestman said at BMO Field Tuesday. "I did have a conversation with him last week. ... I'll just give you the bottom line of our conversation — he wants to come here in the best physical condition of his career. He's excited to play and he will come in here as the starting quarterback. There will be no competition. He and I will decide whether he's capable of doing that as we move along."
Ray has battled injuries the past two seasons with the Argos. After starting 17 games in 2014, Ray has just a combined 12 starts the past two years.
The Argos' previous regime acquired QB Drew Willy from the Winnipeg Blue Bombers last season, giving up defensive back TJ Heath, and a first and a third round draft pick in the process, before naming Willy the starter.
Trestman said he's heard a lot of good things about Willy but admitted he hadn't seen him play.
Ray, 37, threw for 2,397 yards and 15 touchdowns to six interceptions in nine games for the Boatmen last year.