Tribe deal Encarnacion to Mariners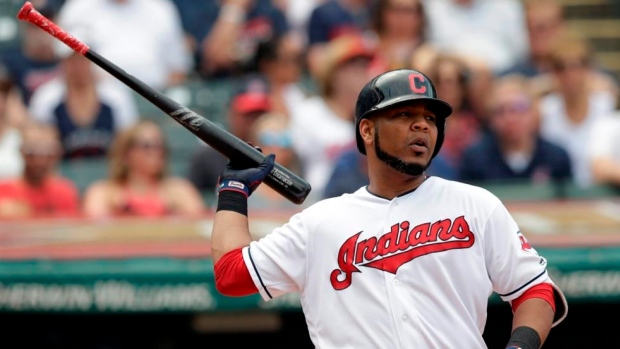 The Seattle Mariners have acquired first baseman and designated hitter Edwin Encarnacion from the Cleveland Indians in exchange for Carlos Santana.
The Mariners also received a compensatory Round B draft pick from Cleveland in the trade.
Encarnacion, 35, has spent the past two seasons with Cleveland. He posted a .246 average last season with 32 home runs and 107 RBI.
A veteran of 14 MLB seasons - including seven-plus with the Toronto Blue Jays - Encarnacion has a career average of .264 with 380 home runs and 1,156 RBI.
Santana, 32, posted a .229 average with 24 home runs and 86 RBI last season with the Philadelphia Phillies. He was traded to the Mariners on Dec. 3 along with J.P. Crawford for Juan Nicasio, James Pazos and Jean Segura.
The Indians made a separate trade with the Tampa Bay Rays at the same time, acquiring first baseman Jake Bauers in exchange for infielder Yandy Diaz and minor-leaguer Cole Sulser.
Bauers played in 96 games for the Rays last season, finishing with a .316 on-base percentage, .384 slugging percentage, with 11 home runs and 48 RBIs.
Diaz played in 39 games for Cleveland last season, finishing with a .375 on-base percentage, .422 slugging percentage, one home run, and 15 RBIs.