Truex Jr. expects growing pains with new pit rules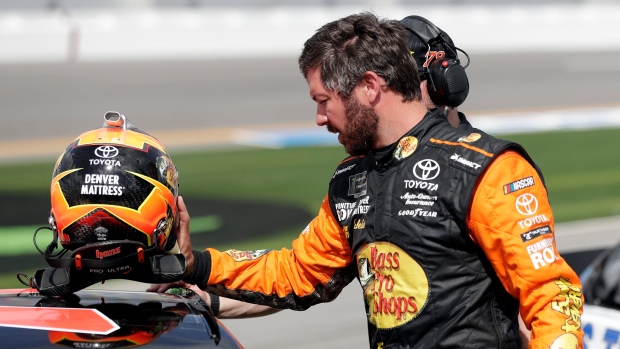 Defending Cup Series champion Martin Truex Jr. believes NASCAR's new pit rules are the pits.
The sanctioning body reduced the number of crewmembers allowed over the wall from six to five, meaning fewer people making changes when every second counts. NASCAR also instituted a universal air wrench that is heavier and slower. The new rules made their debut in the Clash at Daytona last weekend.
"I didn't see any pit stops the other day that were very good," Truex said. "Ours were awful. I'm sitting there like, 'Oh my God. This is way worse than I anticipated.' I felt like was sitting there for a minute. And then I came out with the three guys I came in with, so I'm like, 'OK, so we all sucked.'"
The loss of a crew member is expected to add at least a couple seconds to a typical pit stop. The additional time also allows teams to get creative with how to perform the same work with fewer people. An unexpected byproduct is more injuries from pit crews handling a heavier workload.
"All I've heard all off-season is how difficult it is, how many guys are getting hurt, the guns are so slow, the guns are this," Truex said. "It's going to be bad. I feel it's going to take a while to figure out."