TSN announces field for All-Star Skins Game in Banff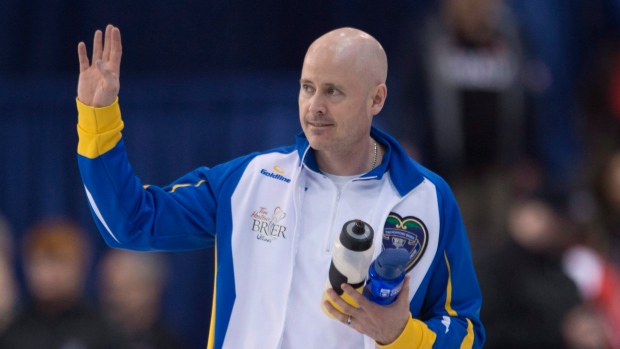 – TSN ALL-STAR CURLING SKINS GAME returns to the Fenlands Banff Recreation Centre in Banff, Alta. for a fifth year –
TORONTO (November 29, 2018) – Defending champions Team Koe and Team Jones are headed to Banff, Alta. as Canada's Sports Leader today confirmed the lineup of elite curlers competing at the fan-favourite TSN ALL-STAR CURLING SKINS GAME, airing Feb. 1-3 on TSN, and to TSN Direct subscribers via TSN.ca and the TSN app. A complete broadcast schedule is available here.
Following a year off, TSN ALL-STAR CURLING SKINS GAME returns to the Canadian Rockies with the world-class Fenlands Banff Recreation Centre hosting the competition for a fifth year.
The men's and women's teams taking centre stage for the TSN ALL-STAR CURLING SKINS GAME, with each side competing for $100,000 in cash, are as follows:
2019 Men's Competition
Team Brad Gushue
Team Brendan Bottcher
Team Kevin Koe
Team Reid Carruthers
2019 Women's Competition
Team Kerri Einarson
Team Casey Scheidegger
Team Tracy Fleury
Team Jennifer Jones
Reigning TSN ALL-STAR CURLING SKINS GAME champions Team Koe headline the men's field, alongside 2018 BRIER champions Team Gushue, the 'new-look' Team Carruthers featuring their newest member – and former rival – Mike McEwen, and 2018 BRIER finalists, Team Bottcher.
The women's field is headlined by defending champions Team Jones alongside 2018 SCOTTIES finalists Team Einarson, the reigning Alberta champions Team Scheidegger, and an all-new Team Fleury.
Complete event information for the TSN ALL-STAR CURLING SKINS GAME is available at TSN.ca/curlingskins.