With the puck about to drop on the 2015-16 season, TSN's Hockey Insiders and contributors provide a comprehensive season preview of all seven Canadian teams. Read up on the opening night analysis of the Montreal Canadiens.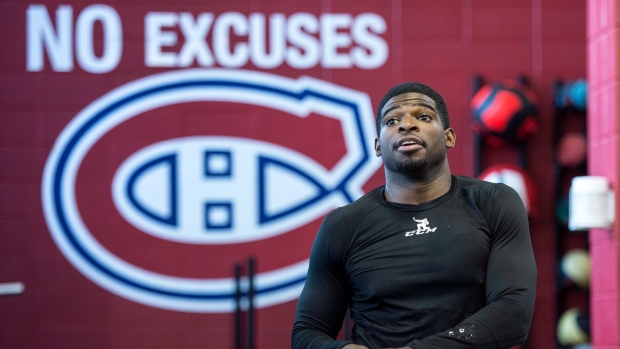 TSN Hockey Consensus: Second in Atlantic
The Canadiens will make the playoffs for the fourth straight season, finishing behind Tampa Bay in the division.
Three Key Canadien Questions
1. The Montreal Canadiens were the lowest-scoring team to reach the postseason last year, with 2.61 goals per game. From where do they get goal-scoring improvement this season?
If there is to be internal offensive improvement, then Alex Galchenyuk is the prime candidate. The fourth-year forward is getting a chance to start the season at centre, after playing primarily left wing since arriving in the NHL, and he is the one player on the roster with high-end pedigree (drafted third overall in 2012) to make him a potential breakout performer.
Otherwise, the Canadiens rolled the dice on veteran winger Alexander Semin, coming off the worst season of his career. If Semin can avoid Michel Therrien's doghouse, then the seven-time 20-goal scorer could contribute offence to a team that needs the help.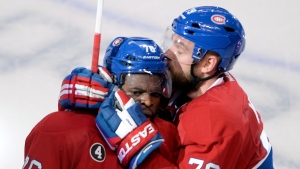 2. Carey Price finished last season with the third-best save percentage (.933) for a goaltender with at least 50 games played. How can the Canadiens reduce their reliance on Price's superb performance?
It's not just about scoring more goals to ease the pressure on Price – though that's part of it – but the Habs have spent altogether too much time in their own end, ranking 23rd in possession last season (48.5 per cent) and being on the wrong end of the shot share means that they require Price to be great for Montreal to remain a playoff team. It's difficult to forecast that, as currently constructed, the Habs have the talent and tactics to be a positive possession team.
3. Since 2000-2001, there have been 14 instances of a defenceman over 35 years of age logging more than 2,000 minutes in a season, including Andrei Markov in each of the past two seasons. Is it time to for the Canadiens to cut Markov's minutes?
He's been a stalwart in all situations for so long, but Markov struggled in the playoffs and it may be time to consider reducing his ice time. Veteran Jeff Petry and and up-and-comer Nathan Beaulieu are a few possible beneficiaries if the Canadiens find a way to get Markov more rest during the regular season, with an eye towards better performance in the playoffs.
2015-16 Montreal Canadiens
TSN's Projected Lineup
| | Opening Night | |
| --- | --- | --- |
| G | LD | RD |
| Carey Price | Andrei Markov | P.K. Subban |
| Mike Condon | Alexei Emelin | Jeff Petry |
| | Nathan Beaulieu | Tom Gilbert |
| | Jarred Tinordi | Greg Pateryn |
| LW | C | RW |
| Max Pacioretty | Tomas Plekanec | Brendan Gallagher |
| Lars Eller | Alex Galchenyuk | Alexander Semin |
| Tomas Fleischmann | David Desharnais | Dale Weise |
| Brian Flynn | Torrey Mitchell | Devante Smith-Pelly |
| Paul Byron | | |
Injuries: RW Zack Kassian (fractured left foot, broken nose - placed in Stage 2 of the Substance Abuse and Behavioral Health Program of the NHL and NHLPA)
Travis Yost's Analytic Storyline
The Canadiens recognize the greatness they have between the pipes in the form of Carey Price, but also recognize that he has smoothed over a great deal of the team's flaws last season. The Canadiens fixated this summer on adding some real offensive firepower to address some of the team's goal-scoring woes at both 5-on-5 (2.2 goals per-60; 19th-ranked in the NHL) and the power-play (5.38 goals per-60; 24th in the NHL). Expect the likes of Alex Semin, a Top-75 scoring forward over the last five seasons, to help a fair deal on both fronts.
ESTIMATED PAYROLL vs. CAP – $69.5M/$71.4M
Montreal's investment in the blueline – more than $29.5 million for eight defencemen – leaves them in a pretty tight cap position coming into the season. As a result, they did some bargain hunting to fill out the forward ranks, signing Alexander Semin ($1.1-million) and after a PTO, Tomas Fleischmann ($750,000).