With the puck about to drop on the 2015-16 season, TSN's Hockey Insiders and contributors provide a comprehensive season preview of all seven Canadian teams. Read up on the opening night analysis of the Winnipeg Jets.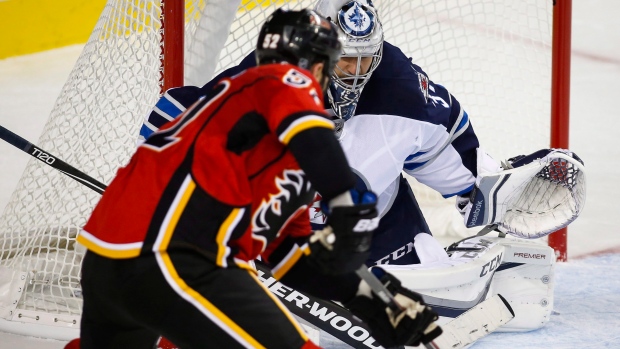 TSN Hockey Consensus: 6th in Central
After their first postseason appearance since returning to Winnipeg, the Jets will miss the playoffs for the fourth time in five seasons.
Three Key Jet Questions
1. Goaltender Ondrej Pavelec was subpar in four of five seasons before having a career year in 2014-2015. Will he have another season with a .920 SV% or regress to his career .908 mark?
The Jets had committed to Pavelec so early in his career and stubbornly stuck with him through the bad seasons, to ultimately be rewarded last season. Getting strong play out of Pavelec decided the Jets' goaltending situation for this season – that Pavelec deserves to start – but if he falters, the Jets could easily turn to Michael Hutchinson or prospect Connor Hellebuyck.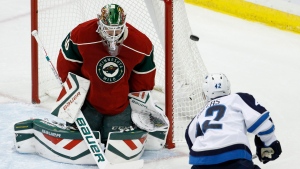 2. Andrew Ladd and Dustin Byfuglien will be unrestricted free agents next summer. If they remain unsigned, how will that affect the team? If the Jets stumble out of the gate, will Byfuglien be on his way out of town?
These are two important contributors to the Jets – their top-scoring forward and defencemen last season, respectively – and if they aren't signed, they become prime trade candidates. While team captain Ladd would seem more likely to work out an extension, Byfuglien's situation could be more complicated. He will have appeal if made available in trade but, even though the Jets have good defensive depth, none of their blueliners has an impact similar to Byfuglien.
3. The Jets weren't very active in the offseason, re-signing Drew Stafford and luring Alex Burmistrov back from the KHL, so any expected improvement will likely have to come internally. To that end, how much of an impact will the Jets' youth movement have on their results this season?
Established pros Mark Scheifele, Adam Lowry and Jacob Trouba are joined by rookies Nikolaj Ehlers, Andrew Copp and Nic Petan, giving the Jets six players under the age of 23, several of whom will be expected to play significant roles. That's a double-edged sword. Young players offer potential, hope and upside, but they also bring risk and uncertainty. If the young Jets are ready to fly, then Winnipeg will have a chance to get back to the postseason. If not, the Jets could be in trouble.
2015-16 Winnipeg Jets
TSN's Projected Lineup
| | Opening Night | |
| --- | --- | --- |
| G | LD | RD |
| Ondrej Pavelec | Toby Enstrom | Tyler Myers |
| Michael Hutchinson | Ben Chiarot | Dustin Byfuglien |
| | Mark Stuart | Jacob Trouba |
| | Paul Postma | Adam Pardy |
| LW | C | RW |
| Andrew Ladd | Bryan Little | Blake Wheeler |
| Mathieu Perreault | Mark Scheifele | Nik Ehlers |
| Alex Burmistrov | Adam Lowry | Drew Stafford |
| Nic Petan | Andrew Copp | Chris Thorburn |
| Thomas Raffl | | |
Injuries: None
Travis Yost's Analytic Storyline
Thrashers/Jets 5-on-5 goaltending rank by year, from 2008-Present: 23rd, 22nd, 20th, 22nd, 24th, 23rd, and 9th. Two separate but equal points here: (1) It's hard to evaluate the play of a team when they're so poor in the crease; and (2) the Jets have been reasonably strong at the skater level for a few years now. The bet Winnipeg's making is that Ondrej Pavelec can be the guy they had in 2014-2015 and not the guy the league has seen in years prior. If Pavelec puts together another strong season, it'll be hard to keep the Jets from returning to the playoffs.
ESTIMATED PAYROLL vs. CAP – $59.1M/$71.4M
A team that wasn't very active in the offseason, the Jets are on the low end of the salary scale, in large part because they have a lot of entry-level deals - they could have as many as nine players under contract for a cap hit of $950,000 or less. Keep all that cap space in mind as the Jets negotiate contracts with captain Andrew Ladd and defenceman Dustin Byfuglien.