Upton Jr., Barney check into Jays lineup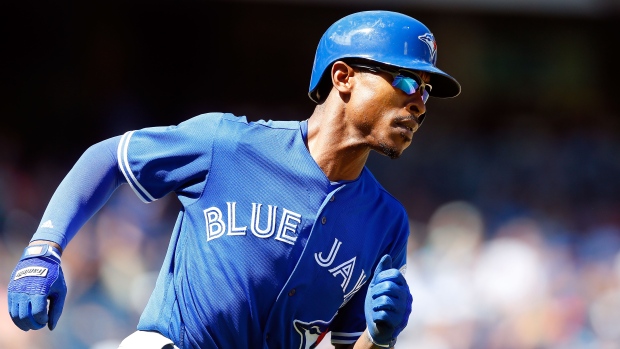 Melvin Upton Jr. and Darwin Barney both check into the lineup as the Blue Jays try to lock up a Game 5 victory and send the best-of-seven American League Championship Series back to Cleveland.
Upton Jr., who will bat sixth as the designated hitter, has appeared in eight games during the 2016 postseason for the Blue Jays and has two hits, both against the Texas Rangers in the NLDS.
Barney, hitting ninth and playing second base, has played in two games for the Jays this postseason and has one hit and a run scored in 12 at bats.
Indians starter Ryan Merritt has yet to face a single member of the Blue Jays roster.