Vesey tells Preds he's choosing free agency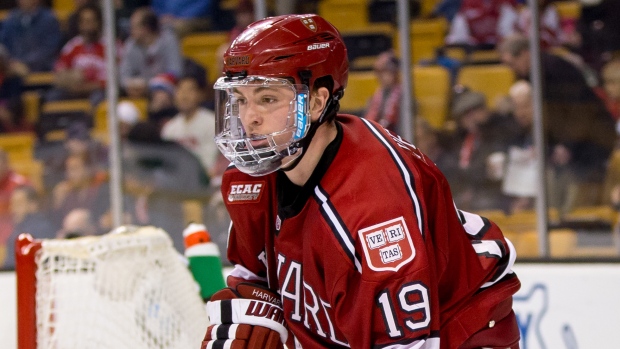 It appears that all 30 NHL clubs will soon have a shot an unsigned prospect Jimmy Vesey.
According to TSN Hockey Insider Bob McKenzie, representatives for Vesey informed the Nashville Predators that their client will be exercising his right to unrestricted free agency on Aug. 15.
The 22-year-old Vesey, whose college career at Harvard ended on Friday, was the Predators' third-round pick in 2012. He could have signed there now and joined the club or waited until August for his free agency.
The Toronto Maple Leafs hired Jimmy Vesey Sr. as a scout last summer and drafted Jimmy's brother Nolan in the sixth round of the 2014 Draft.
More details to follow.