Veteran NHLer Fiddler retires at 37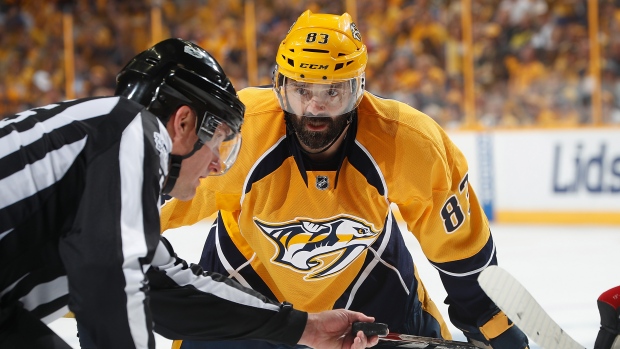 Vernon Fiddler has decided to hang up his skates after 14 seasons in the NHL.
Fiddler made his announcement on the Players' Tribune Wednesday, three months after falling in the Stanley Cup Final with the Nashville Predators.
He was acquired by the Predators from the New Jersey Devils in February last season for a fourth-round pick and scored one goal in 20 games with the team. The 37-year-old dressed in nine of the Predators' 22 playoff games, including the first two games of the Cup final. He scored one goal and posted one assist in the postseason.
"The Cup run that that followed was the perfect way to finish my career," Fiddler wrote Wednesday. "Even though we didn't quite get the job done, it was an amazing few months. And to be honest, it was just icing on the cake — my whole career was."
Fiddler scored 104 goals and posted 261 points in 877 games with the Predators, Coyotes, Stars and Devils.
Undrafted in the NHL, Fiddler rose from the ECHL to the AHL before making his debut with the Predators in 2002. He said he called his parents as soon as he found out he was going to join the NHL club.
"That call to my parents in 2002? That was the highlight of my career," Fiddler wrote.