Villeneuve's F1 car to be sold at auction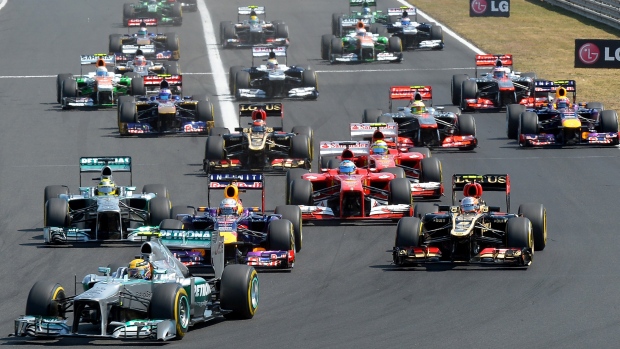 LOS ANGELES, Calif. - The Formula One car driven by Quebec's Jacques Villeneuve in the Spanish and German Grand Prix races in 2001 will be sold at auction in Los Angeles on Thursday.
The website of the auctioneer, Nate D. Sanders Auctions, shows the bidding will begin at $100,000.
Villeneuve was third in both the Spanish and German races and his finish at the Spanish Grand Prix was the first podium achievement for the BAR-Honda racing team.
The white car features the original BAR-Honda logos among other decals and most parts including the gearbox and suspension are included. The engine, however, is not included and the car is not street legal.
The auction site also notes the car has "some wear from use" but overall is in "very good condition."
Villeneuve was one of the top open wheel drivers in the late 1990's. He captured the Indy 500 in 1995 and won the F1 World Championship in 1997, becoming only the third driver after Mario Andretti and Emerson Fittipaldi to win both.