WCT Recap: Team Einarson keeps rolling with third win of season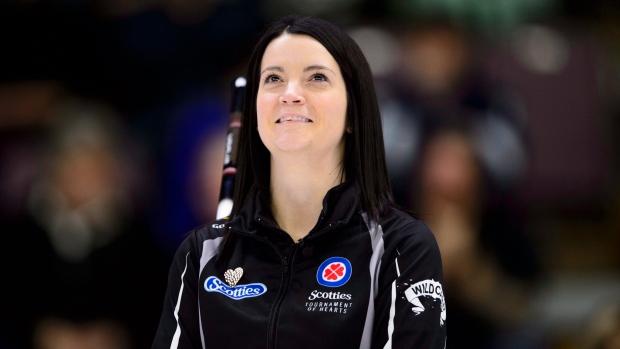 The 2018-19 curling campaign is still only in its first month, but the new-look Team Kerri Einarson is already in mid-season form after winning their third event this weekend in Winnipeg.
Mother Club Fall Curling Classic (Winnipeg, Manitoba)
Men's Purse: $8,000
Women's Purse: $9,000
Kerri Einarson's new squad of former skips is having no trouble finding their chemistry.
Skip Einarson, third Val Sweeting, second Shannon Birchard and lead Briane Meilleur won their third event in four played this weekend by capturing the Mother Club Fall Curling Classic in their home city of Winnipeg.
Team Einarson posted a perfect 8-0 record over the four day event, finishing it off with a 7-0 victory over Winnipeg's Team Allison Flaxey, another new-look rink, in the championship tilt. The game lasted only three ends before Flaxey conceded.
Einarson and company had the potential to be something special going into this season, but nobody thought they'd be this good, this quick. After going 2-2 in their opening event in late August, Team Einarson has captured three straight titles with a total record of 20-2. The competition may not be as impressive as what they might see at a Scotties Tournament of Hearts or Grand Slam event, but the future looks bright for this crew.
On the men's side, Winnipeg's Tanner Lott edged Mark Fenner of Blaine, United States in the final, 6-5. Winnipeg's Braden Calvert fell in the quarter-final to Dennis Bohn.
KW Fall Classic (Waterloo, Ontario)
Men's Purse: $8,400
Women's Purse: $11,300
In their first event of the young season, 2016 Scotties finalist Team Krista McCarville went 7-0 to win the KW Fall Classic.
The rink from Thunder Bay beat Kirsten Marshall in the quarters, Jacqueline Harrison in the semis and Jestyn Murphy in the final.
Team McCarville, who went 4-4 at the Roar of the Rings Olympic trials last year in Ottawa, were one of the few top-level teams that stuck together this summer. They'll play their fourth straight season as a foursome in 2018-19.
Alexey Timofeev of Russia won on the men's side.