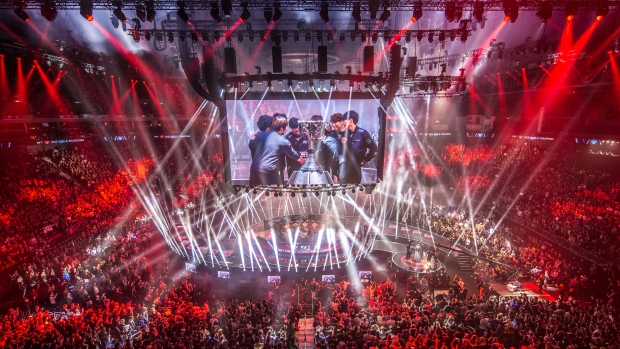 Welcome to TSN esports!
Competitive gaming is an undeniable phenomenon and Canada's Sports Leader is diving head first into the fray with wall-to-wall coverage of the biggest titles, teams, personalities and events.
From League of Legends and Dota 2 to Call of Duty and Counter-Strike, we're bringing you all the latest news and results, original features and even a few thoughts of our own along the way.
Esports has exploded into the mainstream over the past few years and the snowball is only getting bigger. In a 2016 report by market research firm Newzoo, gaming audiences reached more than 130 million frequent viewers last year with an additional 125 million occasional viewers.
The report also highlights the record growth of the market with revenues expected to grow by more than $100 million in 2016 and eventually reach the $1 billion plateau by 2019.
It's clear that fans can't get enough of esports and we're ready to answer the call.
With streaming services like Twitch and live events being held all over the world, competitive gaming has never been more alive. TSN esports intends to satisfy the cravings of our audience as the most reliable outlet for premier gaming content.