West leaves Warriors for Clippers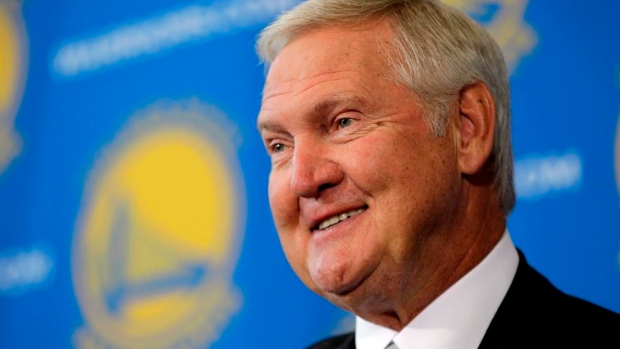 Jerry West has left his management role with the Golden State Warriors to join the Los Angeles Clippers according to a report from Sports Illustrated.
West told ESPN that it was a difficult decision but it was something he wanted to do.
"I knew I was going to be leaving, I didn't know what I was going to be leaving to," West told ESPN. "Was this the end of me being productive. Every person is different in terms of their lives and how people age. I don't feel old, I feel really competitive. Sometimes you need to be challenged. I've kind of been defiant my whole life, the way I was raised and I think this is like the defiant streak in me, I don't know."
West, 79, has been with the Warriors for the last six seasons. He wasn't in a decision-making position but was with the franchise in more of an advisory role.
Earlier in his executive career, West was the general manager of the Los Angeles Lakers from 1982 until 1994 and then the president of basketball operations from 1995 to 2000. The Lakers won five championships during his executive tenure.
He was then with the Memphis Grizzlies from 2002 to 2007 as president of basketball operations, making the playoffs three times.
But most remember West as one of the greatest players the league has ever seen, accumulating 14 All-Star nods, a league MVP, an NBA championship and a Finals MVP.
He averaged 27.0 points per game on 47.4 per cent shooting for his career.