What we're listening to this week at The Shift
This week, we're listening to releases from Lil Baby, FKA twigs, Pusha T and more.
Mike Jagassar and Kevin Yeung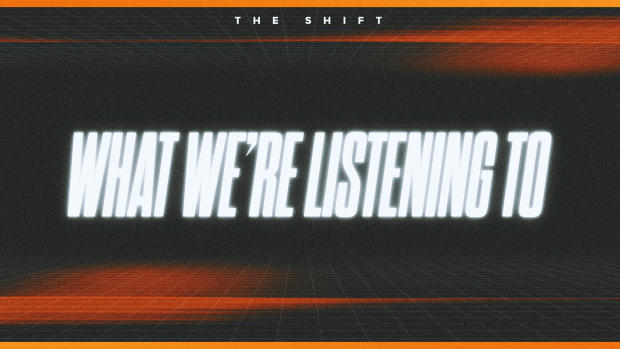 We're on Spotify! Follow along with what our team is listening to through this playlist, which we'll contine to update regularly with new music and more. This week, we're listening to releases from Lil Baby, FKA twigs, Pusha T and more.
Lil Baby - "Right On"
Music fans everywhere were given a nice treat when it was announced that Lil Baby had dropped new music. First previewed by Minnesota Timberwolves star Anthony Edwards' Instagram back in November, "Right On" hears Baby indulging in his wealth and success over some hard-hitting production from ATL Jacob. The accompanying music video, directed by Shaw Gonzoe, sees Baby sliding around the hood in his Rolls-Royce (a whole fleet of them, actually) living the life with his entourage. — Mike Jagassar
Lil Baby - "In a Minute"
Did you think he was finished?!
That's right, Lil Baby dropped not one, but TWO surprise tracks at the same time. This one samples Drake and JAY-Z's hit "Pound Cake" from 2013's Nothing Was the Same. This track has its similarities to "Right On" in terms of the theme of success, but instead of celebrating, this time Baby reflects and thinks back on his hard-earned journey from the trenches to the top. The song's music video depicts Baby's high-flying lifestyle and includes cameos from Moneybagg Yo, 42 Dugg and DJ Clue. — M.J.
Yung Lean & FKA twigs - "Bliss"
When two of the most eclectic, avant-garde and strangest minds in music connect, sparks fly. This sounds like if the post-punk of the '80s was made by someone who lives 30 years from now, looking back with the sort of knowing — and appreciative — irony that has come to define Yung Lean's musical career. FKA twigs also texts, "WHERE ARE U" in an Excel spreadsheet, referencing Nelly's infamous "Dilemma" music video. This is camp. — Kevin Yeung
Jay Worthy & Larry June - "She's Not Around / Maybe the Next Time"
Larry June is a rap specialist in the fine art of luxury music. Listening to Larry June conjures imagery of expensive cars, nice weather, gorgeous locales and something nice to sip on in your hand. For fans of Curren$y and the Alchemist — probably the pioneers of this specific sort of comfort rap — this hits right. — K.Y.
Pusha T featuring Jay-Z - "Neck & Wrist"
Pusha T continues to drop more heat singles, first "Diet Coke" produced by Kanye and then his collab with Nigo on "Hear Me Clearly."
This time, Pusha taps none other than J-Hova himself to join him on on "Neck & Wrist", produced by Pharrell Williams, in which the two link up to spit bars for the first time since 2016's "Drug Dealers Anonymous." Pusha has confirmed that this track, along with "Diet Coke" will be on his upcoming album, the sequel to 2018's Daytona. — M.J.
ScHoolboy Q - "Soccer Dad"
Good news! ScHoolboy Q is back. — K.Y.