White: McGregor may never fight again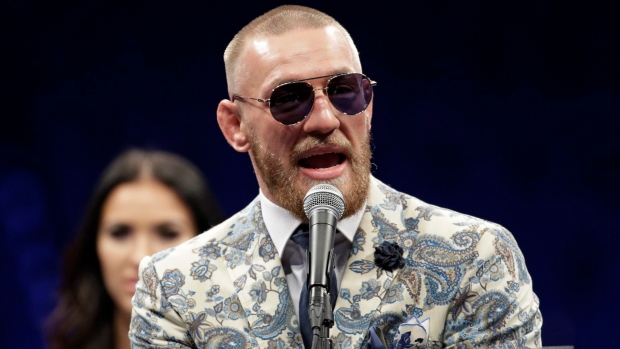 Ultimate Fighting Championship president Dana White admitted on Tuesday that the future of the company's lightweight champion is far from certain.
White told reporters that Conor McGregor's days in the Octagon could be over.
"Listen, Conor might never fight again," White said. "He made $100 [expletive] million [to fight Floyd Mayweather in August]. I've got guys who made less than that who are lawyers and went to school their whole lives and quit working. When you go to school your whole life to be a lawyer, and you're a good lawyer, and you make a few bucks and you're done? The guy's sitting home every day watching cartoons or whatever he's doing. I don't know."
The company intended for McGregor to headline the UFC 219 card on Dec. 30 in Las Vegas, most likely defending his title against Tony Ferguson, but an incident earlier this month at a Bellator event in which the 29-year-old McGregor entered the cage and shoved a referee in Dublin has precluded that. The UFC has removed McGregor from consideration as punishment and could face further punishment for the incident.
Despite this, White says the company is still negotiating a new deal with the Irishman.
"Everybody always says to me, 'You have to want this guy to fight. You've got to want this guy to fight,' " White said. "I don't want anybody to fight unless they want to fight. This isn't a business where you can just make people fight. You either want it or you don't. That was my big thing with [Georges St-Pierre]. He wasn't acting like a guy who really wants it. At the end of the day, I'm going to run this business with or without anybody."
The company will run UFC 218 from Little Caesars Arena from Detroit on Sunday. Featherweight champion Max Holloway defends against former champion Jose Aldo in the main event.