White: Ostovich alright with fighting on same card as Hardy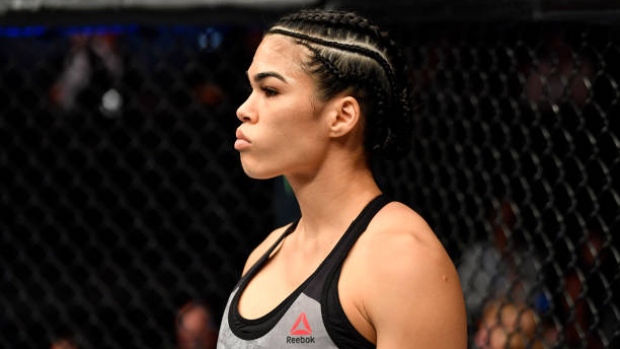 Former NFL player Greg Hardy will make his UFC debut on the same Jan. 19 card that will also feature flyweight Rachael Ostovich, despite the controversy created by the pairing of the two fighters.
Hardy has been accused of committing domestic violence in the past, which ultimately led to him being released from the Carolina Panthers.
Ostovich was allegedly the victim of abuse at the hands of her husband last month and was almost forced off the January card due to her injuries.
UFC president Dana White said Thursday that Ostovich has no problem with Hardy fighting on the same card as her.
"I called Rachel Ostovich and walked her through this situation and her take on it was, 'His story isn't my story. Everybody's story is different and I believe in second chances. I have no problem fighting on the same card with this guy,'" White told TSN. "She was totally cool with it and having her support was a key factor in that decision."
Ostovich confirmed to TSN that everything White said is accurate.
"Everything Dana said is true and I think he covered it well," Ostovich said in a direct message to TSN's Aaron Bronsteter. "I would love to move forward and focus on training."
White was originally not going to allow Ostovich to compete at the event due to the incident, which took place in late November, but acquiesced after speaking to her.
"Rachael was off the card because of what happened," said White. "Then she called me back, first of all, I wasn't letting her fight after what had just happened to her. There was no way she could fight right now. She needs to take some time. She called me and gave me 75 reasons why she needs to be on this card, and I agreed with her, and so we did it."
"Rachael Ostovich doesn't have an issue with it and that's all that matters to me."