Whitecaps land Martins in deal with Red Bulls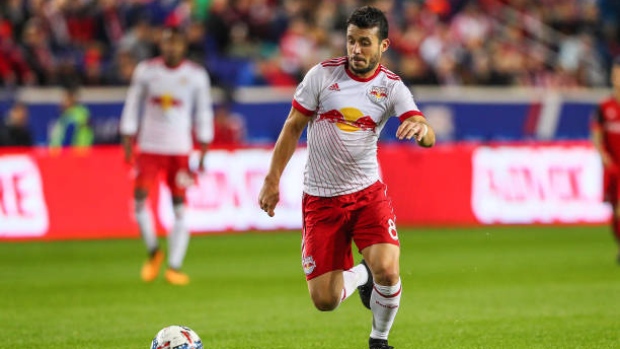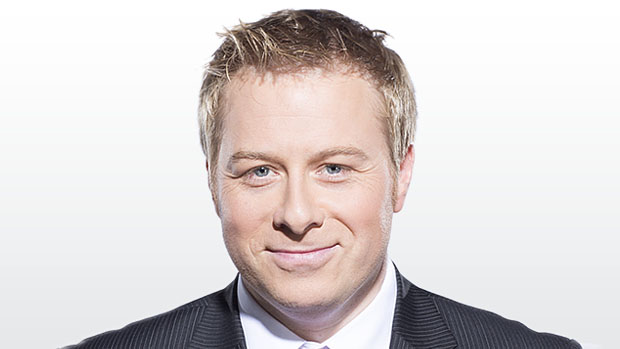 The Vancouver Whitecaps and the New York Red Bulls have agreed on a blockbuster trade just hours before the new Major League Soccer season begins, with defender Tim Parker moving to the Eastern Conference side and Felipe Martins heading west to join the Whitecaps.
Rumours began to swirl a couple of weeks ago when those negotiating a new contract on behalf of Parker with the Whitecaps came to the conclusion that the two sides weren't going to reach an agreement on numbers.
Management in Vancouver knew then that they'd find it very difficult to keep Parker for the 2018 season and it didn't take long for them to receive calls on the player. The defender told the club he wanted to leave and the Whitecaps spent the next few weeks doing what they could to get value for a want-away starter.
Although four or five different clubs expressed significant interest, it was clear that the favourite to bring Parker back home to his roots was the Red Bulls. The team will reportedly ink Parker to a multi-year extension that will keep him in Harrison, N.J. for many years to come.
Remarkably, the Whitecaps were able to move a player who was a year away from being out of contract for an outstanding midfield player in Martins, a sizeable amount of allocation money and an international roster slot.
Whenever deals of this nature occur people always look to evaluate and find a winner. A lot of that will come down to what you think of Parker as a player and a partnership with Aaron Long at the heart of the Red Bulls defence that will certainly make them a formidable outfit to break down.
However, on the other side of the deal no one can question the incredible return the Whitecaps have received for a player who told them he wanted out. Last March the Whitecaps moved Kekuta Manneh, arguably a player of less value than Parker, to Columbus for $300,000 allocation money and an MLS starting midfielder in Tony Tchani, who was this week moved to Chicago for $150,000 in target allocation money.
Many people within the league praised the Whitecaps for a return on a player whose contract was expiring at the end of that season. A year later, they've done it again.
The loss of Parker is a difficult one to accept, but it shouldn't come as a surprise. The American was drafted by the Whitecaps and blossomed under a consistent coaching staff that helped him evolve from a raw college kid many had questions about heading into the 2015 MLS SuperDraft into one of the best young defenders in the league.
Parker's reputation grew alongside his skills. Once his representatives decided this was the off-season to land Parker a contract that paid him what he felt he was worth, it was always going to be difficult for the budget-conscious 'Caps to retain him.
While negotiations went on with the Red Bulls, the Whitecaps continued to do what they do every off-season: generate more money to allow them to bring in other players. Tchani was moved aside to help with the finances and Jose Aja was acquired from Orlando to add depth at the centre-back position in anticipation of the Parker move.
It's certainly true that Tchani would have struggled for minutes with the addition of Felipe and Jordon Mutch, who was brought in Thursday on a loan deal from Crystal Palace, but in an ideal world for a team that wants to contend, it certainly would have helped if they were able to do all of these moves and keep Tchani.
This, though, is the Vancouver Whitecaps in 2018. In the four years under boss Carl Robinson they've built a reputation across the league as a team that consistently punches above their weight and recruits well.
Last season's loss to Seattle Sounders has been spun as a major disappointment given the struggle to create in both legs, but falling one point short of top spot and getting to the conference semi-finals with this group was an outstanding achievement.
But it's one the team shouldn't expect to accomplish every season, as more and more competitors consistently outspend them. Kei Kamara, currently the highest-paid player on the roster, earns less than $1 million per season as the club operates in the bottom quarter financially in a forever growing and expanding league.
Teams know the parameters in which they operate. Although it allows clubs to swoop in and acquire a player like Parker, once again we've seen the Whitecaps excel in negotiations by standing firm on what they wanted in return.
The consistent, stubborn approach is fundamental to their success. If they wavered in their own evaluation of Parker and paid him above and beyond what they felt he was worth, the message to the other players would be one of weakness that some could look to prey on.
The direct consequence for a team with limited resources paying Parker would have been money coming off the squad in another area to accommodate such a new deal. The ability to hold firm on a high price for Parker is the reward for drafting and improving a player in a league and sport that rewards clubs this opportunity without losing them strictly to free agency.
In Felipe, the Whitecaps have a special player who does things very few midfielders can do in MLS. A deep-lying creative midfielder, the 27-year-old Brazilian has exceptional vision and often excels at releasing his team out of trouble with a key exit pass to start a transition.
Often used as the deepest midfielder, he can still get forward and Vancouver's exciting, quick attackers behind the striker will enjoy his ability to play balls forward and into space rather than simply to feet. Without the ball, he reads the game very well and has often caused opponent's No. 10s problems by simply marking them out of the game and then forcing them to work on their defensive attributes to stop him running the game from central midfield.
It will not take the Whitecaps fans long to fall in love with a player who treasures the ball like Felipe. Parker will also be loved at the Red Bulls.
As both teams finally finished the deal off on Friday they each will have felt something similar. Each loses a player that has been extremely valuable to their teams in the last couple of seasons and each will hope they will do the same as they change addresses.