Why not getting fee for Defoe with Altidore matters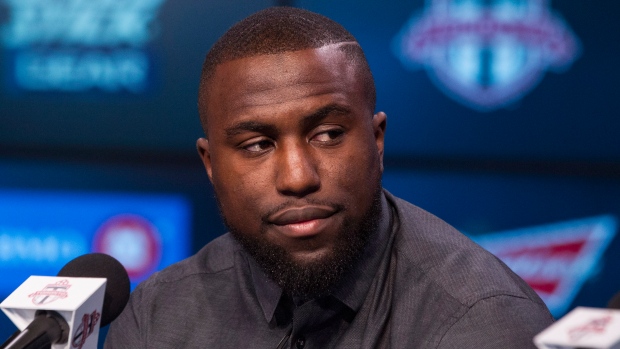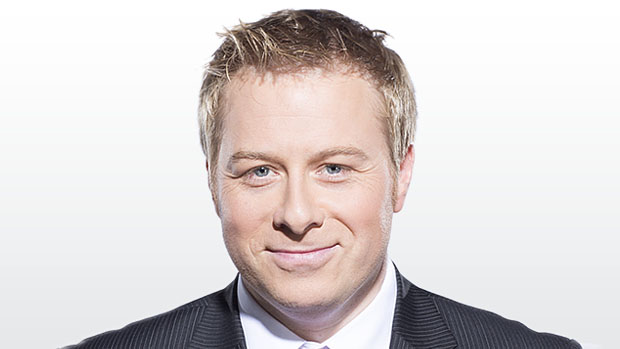 It was 1pm in Sunderland and 8am in Toronto on Friday when the two clubs came together to finally announce the deal that was broken earlier this week.
At that stage, we knew that one signing depended on another yet still question marks remained about the details.
Now we have our answer. On a day that Toronto FC became even more American, they were involved in a good old-fashioned North American-style trade.
It wasn't quite All for One. This time it was One for One.
That was the answer I looked for during the press conference at the Air Canada Centre on Friday to announce the signing of Jozy Altidore.
Reports early this week suggested the club received a league record fee for Defoe, in the region of $11 million. On Friday, I asked Tim Bezbatchenko if that was true.
"We are not permitted to disclose the terms of the transfer. What I can say is this did involve an exchange of players and a valuation that was reciprocal," confirmed the general manager.
In the end, things became much clearer in Sunderland.
"It was all about a swap and dependent on him going in the opposite direction," confirmed the club's Sporting Director Lee Congerton.
"That allowed us to bring Jermain to Sunderland. In reality, it has been a complete swap deal, no money involved, which we are delighted with."
So not quite $11 million then. No wonder he was delighted. He wasn't alone.
A complete Twitter search for Lee Congerton shows just how happy Sunderland fans are with the move.
'Lee Congerton should become a hostage negotiator with talents like that' wrote one.
Others included 'The Merlin Award for magic this year goes to Lee Congerton,' 'Jesus turned water into wine and Congerton turned Altidore into Defoe' and 'I wonder if Congerton can swap Danny Graham for Alexis Sanchez'.
It is clear Sunderland fans are delighted with the move.
Toronto FC were also all smiles Friday. Head Coach Greg Vanney went out of his way to speak about how important it is that the three DP's on the club can combine, work together and, above all else, be the three best players on the club. All excellent points.
Vanney should be pleased. After all, he now has a fully committed player from day one who can make his team better. That was how low the bar was set last season with Defoe.
And yet on the day he moves away from the club for good, his shadow still looms large.
Social media reaction to the news the deal was a swap was mixed, with some believing it doesn't matter at all whether the club/league got money in return.
No major organization or sports league will have people lining up to feel sorry for them if they lose money so they aren't wrong in that area but there is a significant reason why 'no fee' is a bigger story than people are making out.
Jozy Altidore's worth. And Jermain Defoe's worth.
And in Math terms – Jozy – Jermain = 0.
The fact that no money was exchanged leaves people to only speculate what the two clubs believe the players are worth. We must remember that both players were sold to their previous clubs for around six million pounds (just over $9m US). Altidore in July 2013, Defoe in January 2014.
For different reasons, both have seen their values drop since. Yet, as early as August, it was reported across the United Kingdom that QPR offered Toronto FC a similar amount in terms of a transfer fee than the one they paid Tottenham.
Since then, the player and the club publicly and privately struggled to be on the same page and it was clear the world knew that Toronto FC wanted rid of Defoe.
Despite holding onto a depreciating asset, they found many clubs in line who were interested. Leicester looked, QPR said he was too expensive and Hull City admitted they were interested. Alan Pardew, new manager of Crystal Palace, said he threw their hat in the ring to get Defoe this month but found out they were too late. Congerton confirmed negotiations between the two clubs were happening in December. Toronto FC opted against selling Defoe for a fee to a Premier League club and instead chose to just take Altidore in return.
Why?
The hope is they believe he can more than deliver on what he will be paid.
However, no one can think that the two players are worth the same at this stage in their careers. Defoe, now 32, is coming off multiple injuries, but is a proven goalscorer in the richest league in the game, where teams like Sunderland are finding it very difficult to get goalscorers. That's why they gave him three-and-a-half year contract.
Altidore scored one goal in over 40 appearances at the same level.
So, why does all this matter?
Firstly, now that we know Defoe has been exchanged for Altidore, it puts a tremendous amount of pressure on the American international. The club has not only decided to pay wages to the player that are above market value but also given up an asset that the footballing world would all agree was worth much more. Those who believe an American's premium talents should return to MLS can make a legitimate case for why they should be paid more than anywhere else in the world to play here but they cannot make a case as to why clubs should pay more money in a transfer fee than they are worth. Not only is it bad business practice but it also places a player into a financial threshold that isn't matched by their play on the pitch. It is also shows European leagues that Major League Soccer, a league that is telling its players in negotiations that it is losing money, is willing to pay above market value for American players.
Perhaps that was the reason Bezbatchenko chose not to fully answer the question on whether he got a fee for Defoe but if he had said 'it was a straight swap we believe Jozy will be worth much more to us than Jermain in this league' at least we would have an answer to his reasons. He will have made people spit out their drinks (again) on the streets of England but at least he will have been able to tell people that they got an excellent return on Defoe; something he may have said privately to MLSE board members. That's what he is hopeful of now. By swapping the players, instead of selling Defoe to another Premier League club and then buying Altidore for less from Sunderland, he has been able to hide the large transfer fee lost on Defoe to Spurs.
And that is why the Defoe sale still lingers. It could have been understandable for the club to wash their hands with the disgruntled Englishman and move him on for less and learn their lesson but by choosing this option, the comparisons will continue. For Toronto FC, that may turn out to be fine if Altidore delivers and scores goals for a playoff-bound team but from a large pool of players that are available across the world, it is interesting they chose one who just so happens to play for a team where they could stash Defoe away for good.