Wiggins absent from Canada Basketball's loaded summertime roster
It's the golden age of Canadian basketball as the country continues to produce more elite NBA talent than ever before but for the third straight summer its biggest name – Minnesota Timberwolves forward Andrew Wiggins – has declined an invitation to suit up for Canada at next months' FIBA World Cup qualifying, Josh Lewenberg writes.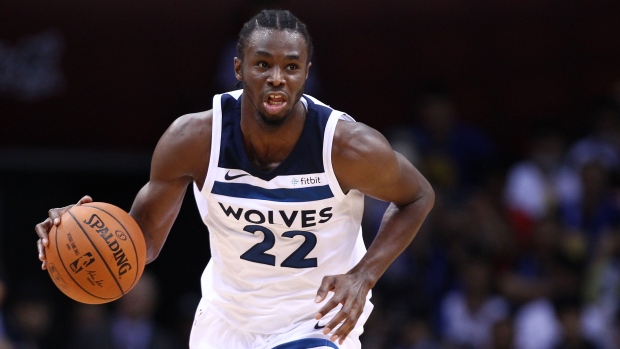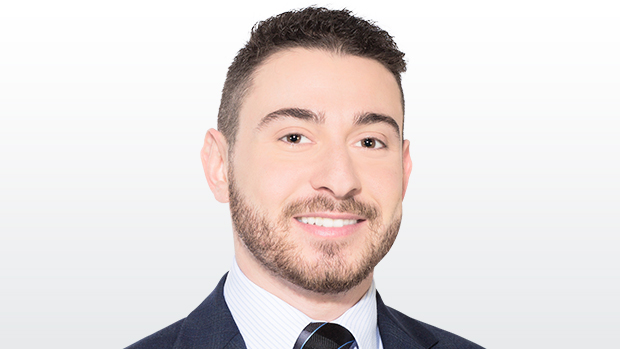 TORONTO – Canada Basketball unveiled its preliminary 18-man roster for next month's FIBA World Cup qualifying events on Monday, and despite one notable omission, it's arguably the deepest and most talented field of players the program has ever assembled.
A record of 14 Canadians played in the NBA this past season – second only to the United States – and eight of them are among the list of training camp invitees, which includes a mix of youth and experience at every position.
The veteran trio of Cory Joseph (Toronto, Ont.), Tristan Thomson (Toronto, Ont.) and Kelly Olynyk (Kamloops, B.C.) leads the way, alongside young stars Jamal Murray (Kitchener, Ont.) and Dillon Brooks (Mississauga, Ont.), with Dwight Powell (Toronto, Ont.), Khem Birch (Montreal, Que.) and Warriors two-way forward Chris Boucher (Montreal, Que.) providing depth up front.
It's the golden age of Canadian basketball, as the country continues to produce more elite talent than ever before. However, for the third straight summer, its biggest name has declined to represent them.
Curiously absent from the roster is Minnesota Timberwolves forward, former first-overall pick and the highest paid Canadian athlete ever: Vaughan, Ont., native Andrew Wiggins.
Wiggins is coming off his first NBA playoff appearance but, with Minnesota's addition of all-star guard Jimmy Butler, his numbers took a hit in his fourth season as a pro. Still, he averaged 17.7 points per game – highest of the league's Canadian players, one point more than the sophomore Murray.
There are several reasons why a player might decide against suiting up for their country any given summer. Some are busy auditioning for a job, which could be the case for point guard Tyler Ennis, who is also unavailable. Those that aren't under guaranteed contract may have trouble getting insured to play, as was the case for Thompson when he was a free agent in 2015. Some are nursing injuries or need the time off to get their body right, like Steve Nash late in his Hall of Fame career.
None of those apply to the 22-year-old Wiggins, who signed a five-year, $148-million contract extension last fall.
According to multiple sources, one factor in Wiggins' decision to decline Canada Basketball's most recent invitation is his strained relationship with head coach Jay Triano, stemming from his previous and only experience playing with the senior men's team in 2015.
As Triano's club squandered an opportunity to qualify for the 2016 Rio Olympics, losing a heartbreaker to Venezuela at the FIBA Americas in Mexico City, Wiggins watched the final moments from the bench. Aaron Doornekamp – a veteran of the program, who closed the game instead – was called for the foul that set up Venezuela's winning free throw. Wiggins, who averaged a team-high 15.1 points for the tournament, scored just nine on 4-of-11 shooting in 26 disappointing minutes prior to the benching.
The belief is that Nik Stauskas, also unavailable this summer, was unhappy with his usage at the FIBA Americas tournament in 2015 as well.
Canada Basketball did not release a specific reason for Wiggins' absence, though Rowan Barrett Sr. – assistant GM and executive vice-president of the senior men's program – told reporters his initial desire was to play before "circumstances" came up, which limited his availability in June. They aren't ruling out the possibility that Wiggins joins them for their qualifiers in the fall, just ahead of the NBA training camp.
"My goal is to focus on players that are here," said Triano, who served as interim head coach with the Phoenix Suns last season and was recently hired as James Borrego's lead assistant in Charlotte. "Guys are going to miss for different reasons."
Of course, playing for your country is not a requirement. It's a privilege and it's an honour, but that means more to some than others, which is fine. It's a player's prerogative not to suit up – a reminder that those who choose to do so deserve credit.
Joseph will be competing in his 10th career FIBA event for Canada this summer. Olynyk will be participating in his eighth. Thompson is appearing in his sixth and will be fresh off his fourth straight trip to the NBA Finals when Canada's training camp opens in Richmond, B.C., on June 20.
They'll miss Wiggins, to be sure, but they're confident they have enough talent to compete without him. Most importantly, they've found a group of guys that recognize and appreciate the value in representing their country, that want to be there. They've left the door open for Wiggins, Stauskas and Trey Lyles, who has never played for the senior team, but they're not going to beg and nor should they.
The program has come a long way over the years and should only continue to grow as its pool of players becomes bigger and even more talented (Mississauga, Ont., native R.J. Barrett, the projected first-overall pick in 2019, is unavailable ahead of his freshmen season at Duke this summer but figures to be a fixture for years to come).
However, their best recruiting tool will be success, something they haven't had a whole lot of, at least not at the senior men's level, not in a long while. They haven't qualified for the Olympics since 2000 – the year Barrett was born.
The road back is challenging, especially under FIBA's new year-round qualifying format, which prevents NBA players from participating during certain windows. So far Canada is 3-1 in the preliminary qualification round, a credit to its expanded player pool featuring Brady Heslip (Burlington, Ont.), Melvin Ejim (Toronto, Ont.), Andrew Nicholson (Mississauga, Ont.), Phil and Thomas Scrubb (Richmond, B.C.) and former first-overall pick Anthony Bennett (Toronto, Ont.) – long-time members of the program, who are also on this summer's training camp roster.
They will play China in Vancouver and Victoria on June 22 and 24 before hosting Dominican Republic (the only team they've lost to this year) in Toronto on June 29 and U.S. Virgin Islands in Ottawa on July 2.
The top three teams in each group of four advance to the next round where they will vie for seven spots in the 2019 World Cup, hoping to then qualify for the 2020 Tokyo Olympics.