Wild reach deal with F Granlund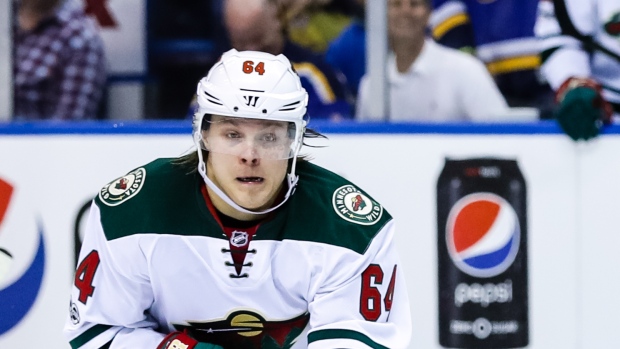 The Minnesota Wild have avoided arbitration with forward Mikael Granlund, signing him to a three-year, $17.25 million contract on Tuesday.
The 25-year-old tallied career highs in goals (26), assists (43) and points (69) during the 2016-17 season with Minnesota, his fifth with the organization.
Granlund is coming off a two-year, $6 million contract.
Selected by the Wild ninth overall in the 2010 Draft, the native of Finland has 57 goals and 144 assists over 321 career games the NHL. He also has seven goals and 11 assists over 34 career playoff games.
Granlund had an arbitration hearing scheduled for Aug. 4 if a deal wasn't able to get done between the two sides.
On Sunday, Minnesota avoided arbitration with another forward, signing Nino Niederreiter to a five-year contract worth an average annual value of $5.25 million.