Wings' Zadina to play in NHL, won't burn ELC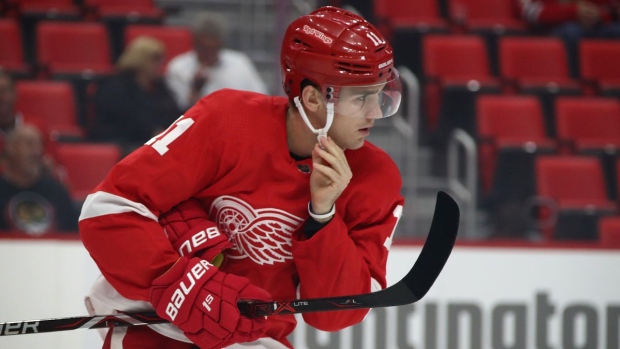 Detroit Red Wings general manager Ken Holland said Thursday that 2018 sixth overall pick Filip Zadina will make his NHL debut at some point this season, but added he won't burn the first year of his entry-level contract in the process.
Zadina has spent the season to date with the AHL's Grand Rapids Griffins, posting 11 goals and 23 points in 39 games.
"Before the end the season, I want Z to play some NHL games," Holland told MLive. "I don't know when, I don't know how many. As we go into the off-season, I think it'll be important for him to play some games in the NHL and get a feel for what the next level is all about."
Holland added that Zadina will not cross the nine-game threshold that would activate the first season of his entry-level contract.
Zadina has a team-worst minus-14 rating on Grand Rapids, but Holland said the team is pleased with the forward's progress.
"I think he's had a good year," Holland said. "He's had some nights when he's been very, very good, he's had some nights when he hasn't been a big factor and he's had lots of nights when he's looked like an American League player. I think that's part of the process.
"He's a 19-year-old playing in a league with a lot of guys that are 23 to 29. They're bigger, stronger and more experienced. It's going to be a real important year for him in terms of understanding how hard pro hockey is and the importance of hitting the gym in the summer and make adjustments."
Zadina posted one assist in five games while playing for the Czech Republic at the World Junior Championship last month.