With Calder in sight, Barzal doesn't want season to end
Friday's game at the Barclays Center featured the reigning Calder Trophy winner in Auston Matthews against the man likely to take home that prize this season in Mathew Barzal,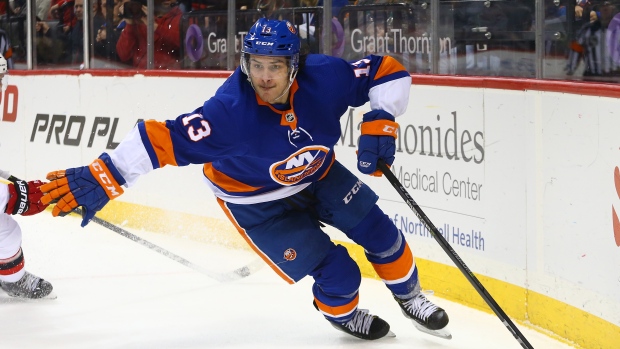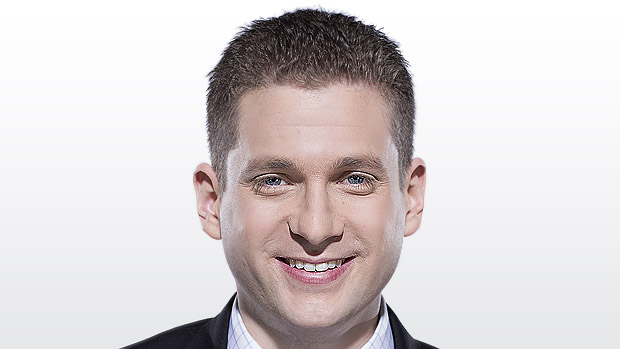 Friday's game at the Barclays Center featured the reigning Calder Trophy winner in Auston Matthews against the man likely to take home that prize this season in Mathew Barzal.
"He's been one of the best players now for a while, one of the top players in the entire league so any time you can play against a younger guy on that pedestal, you know, it's challenging and exciting for me," Barzal, the New York Islanders spark plug, said before the showdown. "I'm not looking at it like as I'm going head to head with him or anything, but just the chance to play against him and see the habits and the things he does out there, I'm sure it's going to benefit my game as well."
Matthews and Barzal were on the ice together at even strength for 4:46 in the game with shot attempts favouring the Leafs 5-4 in those minutes. One of those attempts ended up in the back of New York's net after Barzal accidentally deflected in a Nikita Zaitsev pass attempt. Despite the bad break, Matthews had nothing but praise for his successor as the NHL's ranking rookie.
"I've known him for a while actually," said the Maple Leafs centre, who later scored the clinching goal in a 5-4 win over the Islanders. "He's very crafty, shifty, good on his edges and makes guys around him better. He's, obviously, had an unbelievable year. A fun player to watch and fun to play against as well."
Barzal has 20 goals and 78 points so far this season while Matthews had 40 goals and 69 points last year.
Barzal was held off the scoresheet in Friday's encounter, but remained dangerous, firing four shots on net. The 20-year-old insists he didn't foresee this freshman campaign going so well in terms of production.
"Coming in I didn't really know what to expect in terms of scoring or impact so to be (78) games into my career and looking back, it's been a fun season and I think I've come a long way," he said.
Barzal actually got off to a slow start being held off the scoresheet in his first five games. He posted an assist in Game No. 6 and then broke through with a goal in Game No. 7 against the New York Rangers as he wheeled around Rick Nash and beat Henrik Lundqvist. Asked for his top moment in a season full of highlight-reel plays, Barzal points to that first goal.
"Scoring at Madison Square Garden, first goal, was a pretty cool moment for myself," he said. "Just the background of MSG and everything that's gone on in that building. So, to score my first goal there with the cool rivalry between the Rangers and Islanders is something I'll never forget."
Teammates struggle to pick out just one moment in Barzal's growing catalogue of magical plays. What stands out most?
"Just the confidence and just how dominant he's been especially through the neutral zone," said Andrew Ladd. "He's kind of a one-man entry a lot of times. He's so dynamic with the puck and creates so much space for himself that not many guys can do. For the casual viewer, he's a guy you come to watch, because he's that fun to sit in your seat and say, 'Wow!' He does things no one else does."
"He's really just come in and taken over so much of the game," added 39-goal man Anders Lee, "and when he does have the puck, the plays he can create, it's pretty incredible. The way he's really grown into himself at such a young age, he has that aura about him, he just has confidence."
Barzal hasn't really been fazed by anything his opponents have thrown at him this season. So what, if anything, has surprised him this year?
"I'd say just how tough the actual schedule is, you know, 82 games in such a tight schedule," he said. "You play games back-to-back and there's really no downtime in this league in the entire season. It's a little different coming from junior and being a younger guy with your body and stuff and just learning how to manage that."
And yet, Barzal says his energy level is still high and his body has held up well. And therefore it's no surprise that Barzal wants to keep playing. With the Islanders out of the playoff mix, he's hoping to get a call from Hockey Canada for the World Championship team.
"I'd love to go," Barzal said. "I think it'd be super fun just playing against some of the other top players in the world and playing with them and seeing different faces and kind of learning and that kind of stuff. I've heard (Connor) McDavid's going and (Ryan) Nugent-Hopkins so, I mean, those are two pretty good players. It's going to be an exciting team whether I'm on it or not. Yeah, I'm just hopeful to get the opportunity."
As for winning the Calder Trophy in a couple months at the NHL Awards, he admits that is something on his mind.
"It's exciting now, at this point," he said. "Obviously, we're in a tough spot so it's kind of one thing I can almost look forward to, kind of a bright light."