WondaGurl becomes the first Black woman to win Junos' Producer of the Year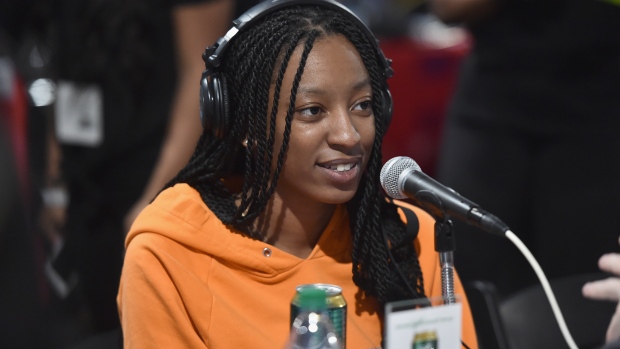 Congratulations are in order!
WondaGurl has won the Jack Richardson Producer of the Year award at the 2021 Juno Awards. The Toronto producer was honoured for her work on "Aim for the Moon" by Pop Smoke featuring Quavo and "Gang Gang" by Jackboys and Sheck Wes.
This makes Wonda the first Black woman to win this award.
When you talk about catalogue, you have to include WondaGurl. The twenty-four year old's credits include Rihanna's "Better Have My Money," Travis Scott's "Antidote" and "Can't Say." She has also worked with some of your faves like Mariah Carey, Drake and Jay-Z.
In addition to her producer work, Wondagurl has her own label, Wonderchild Music and a worldwide publishing deal with Cactus Jack and Sony.