Wright guy to lead Raptors' young second unit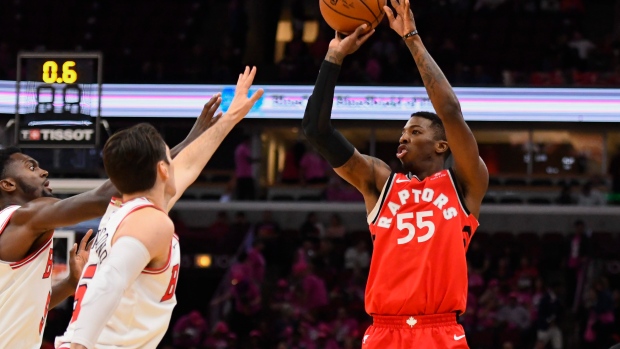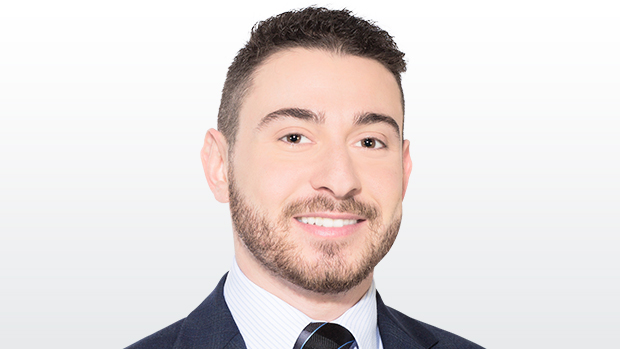 TORONTO – While some rookies are fortunate enough to get thrown into the fire, getting an opportunity to play through mistakes and learn on the fly, most young players have to wait their turn, especially the ones that start their career on winning teams.
There are pros and cons to being brought along slowly, of course, but Delon Wright has spent the better part of the last two years trying to focus on the benefits. He didn't have much of a choice.
Wright is a unique case in that he wasn't drafted to ride the bench, serve as D-League fodder or be a long-term project. He was supposed to play right out of the gate.
Moments before selecting Wright with the 20th overall pick in 2015, Toronto traded away Greivis Vasquez, clearing a path for the Los Angeles, Calif., native to step in as Kyle Lowry's primary backup at the point guard position. Older (23 at the time) and more experienced than most first-year players, coming off his senior season at the University of Utah and having grown up around the league (his brother, Dorell, played in the NBA for 11 years), the Raptors were confident he was ready for the responsibility.
A few weeks later, that plan changed, as Canadian Cory Joseph became available and was ultimately brought home, relegating Wright to a third-string role. In his first two seasons, he played more minutes with Toronto's D-League affiliate (686), Raptors 905, than he did with its NBA team (675).
Was it easy remaining patient? No way. Would he have done things differently had it been up to him? Probably, yes. However, he's better for it today.
In Lowry, he got to watch and learn from a self-made, three-time all-star. In Joseph, he worked with a player that came up the same way, a former protégé of Tony Parker's in San Antonio. Now, with Joseph gone to start the new season – unloaded to address a more pressing need (C.J. Miles) and open up minutes for Wright – he gets to take those teachings from the sideline and apply them on the court.
Not only is Wright expected to play a prominent role in Toronto's youthful second unit, but he's arguably its most important cog, especially without Lowry on the floor. In year's past, Lowry would be a fixture of those bench lineups and the biggest reason why they were successful. He ran the show. He was the glue that held them together and got the most out of the others. In the hopes of scaling back Lowry's minutes, head coach Dwane Casey is giving his 10-man rotation a shot, playing five reserves together early in the second and fourth quarters. If that's going to work, the onus is on Wright and fellow point guard Fred VanVleet to lead that group.
Wright was one of the Raptors' best players on both ends of the floor in Thursday's 117-100 season-opening win over Chicago, a game in which Lowry and DeMar DeRozan combined to score just 23 points. The lineup of Wright, VanVleet, Miles, OG Anunoby and Jakob Poeltl began the second quarter on a 22-2 run and outscored the Bulls 33-17 in 11:45 on the night, picking up where they left off in the preseason.
"They make us go," Miles said of Wright and VanVleet. The veteran forward led Toronto's bench with 22 points, shooting 6-for-9 from the three-point range.
"No matter how many threes I make, [Poeltl] dunking, OG dunking, those two guys, Freddy and Delon out front, they make that second unit what we are. They bring the energy and the grit and the toughness that we feed off. They're amazing."
There is an obvious learning curve for DeRozan and the starters as they adjust their playing personality to suit the team's new "open offence". It's a more of natural fit for Wright and the subs, who got a head start on implementing those stylistic changes with all the time they spent working out together over the summer. There seems to be an instant chemistry with that group and Wright is at the forefront of it.
On a team that hasn't always been known for playing the prettiest brand of basketball, Wright may soon become must-see TV, if he hasn't already. He's an artist with the ball, a guy that can switch gears, make the impossible pass or finish plays with an acrobatic layup – something we saw early in that second-quarter run, when he pump faked and blew by a Bulls defender on the wing before converting a two-handed scoop shot through contact. On the following possession he found Anunoby in transition, setting the rookie up for his first NBA bucket.
"I could not tell you where it comes from," said Wright, who had 13 points, five assists and no turnovers and was a plus-21 in 23 minutes on Thursday. "Just something I've been doing since I was younger, just trying to find the right pass, kind of manipulating the defence, act like I'm going to drive but knowing I'm going to make that pass. It's kind of the tricks I play."
He had just as big of an impact defensively. That's the area of his game that the Raptors are really excited about, especially at a position that's extremely tough to guard in today's NBA. At 6-foot-5, his length allows him to challenge shots most point guards can't challenge and jump passing lanes most dare not jump.
The one thing that hasn't proven to be in his bag of tricks is a reliable three-point shot, at least not yet. He missed his only attempt in the opener after going 3-for-14 during the preseason and hitting 10 of just 30 attempts as a sophomore last year. He's putting in the work to extend his range and the team is encouraging him to shoot it with confidence.
The veteran Miles has been one of the guys in his ear, reminding him to be more aggressive in looking for his offence. In limited minutes last season, Wright was sometimes guilty of being too unselfish, passing up some good looks, even layups. He didn't seem to have that problem on Thursday.
Not that he was ever lacking in self-belief, but as a young player getting little court time over his first couple seasons in the league you could understand why he had been keeping a low profile. This year, however, there's a confidence about him that we hadn't seen before, both on and off the court.
Asked about Clippers guard Patrick Beverley, one of the NBA's best defenders at the point guard position, and the rude welcome he gave Lakers rookie Lonzo Ball on Thursday, Wright replied: "He did that [to me] this summer when we were playing pickup and it didn't work too well for him."
Asked for his impression on all the hype surrounding Ball, he responded: "I don't see him throwing better passers than me – that's all I'm going to say. I haven't seen the behind the back or anything. I mean he makes the right plays and everything. He's going to be a good player."
He looks the part, he's acting the part and now he'll finally get an opportunity to prove that he was worth the wait.
"He just has an unorthodox gait about him that helps him," Casey said. "He's figured it out. He's still growing, he's still gonna be better, physically he's gonna get stronger as he continues to get older. The young man is gonna have a bright future in the NBA."