Yost: Analytics storylines for each NHL team this season
Every NHL team has many stories to tell over the course of a season. Travis Yost prepares for the new season with one analytics storyline to follow for each club.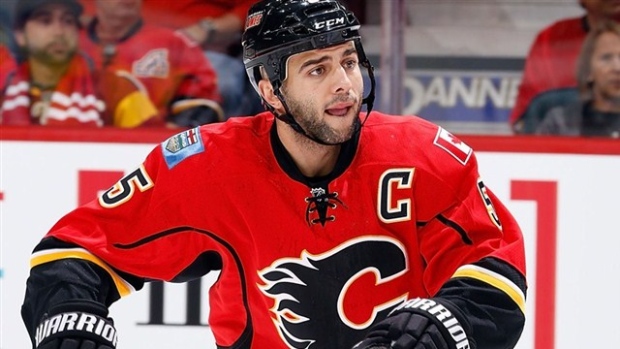 Anaheim – There's no doubting the percentages were kind to Bruce Boudreau's team last year. Anaheim had 15 players log at least 60 games last year, and of that group, the lowest PDO (on-ice shooting percentage + on-ice save percentage, where 1000 is your league average number) was that of Daniel Winnik's 1014. Knowing what we know about the volatility of percentages, it stands to reason Anaheim's skaters could be headed for a tumble in 2014-2015.
Arizona – A player to keep an eye on this season? Oliver Ekman-Larsson. OEL has earned praise as one of the league's better defenders, but the former Phoenix Coyotes have actually seen a more favorable shot-share with him off the ice than on the ice the last two seasons. He's logging some tough minutes and there isn't a ton of help in the team's forward ranks, but that -0.95 RelativeCorsi% doesn't compare favorably to the game's elite.
Boston – Can the indomitable Patrice Bergeron and the ageless Zdeno Chara carry the Bruins to the top of the Eastern Conference? It seems likely that Bergeron -- perhaps the league's best two-way center -- will continue to oppress opposing competition, his 60.3% Corsi% the best we've seen of any center over the last three years. And, despite the aging process, Chara remains a reliable first-pairing talent. When these two are on the ice, they lay the foundation of one of the league's best five-man units.
Buffalo – By Score-Adjusted Fenwick%, the 2013-2014 Buffalo Sabres were the worst even-strength team we have seen since this data became publicly available (they "beat" the 2007-2008 Atlanta Thrashers by .01%). The only question is whether or not this year's team can topple last year's version in a race to futility.
Calgary – Mark Giordano became a fancy stat all-star in 2013-2014, enjoying large even-strength success with partner TJ Brodie. The only problem? Calgary was almost comically inept when they were off the ice, generating about 43% of the shots. If Calgary improves, it's going to have to come from beyond their top defence pair.
Carolina – No team has played higher-event hockey than the Hurricanes over the last three years, where a shot attempt has been attempted about every thirty seconds at either end of the rink. With Bill Peters behind the bench, will the team see the frenetic pace of their games slow a bit?
Chicago – The Blackhawks were already an unstoppable force at 5-on-5, then replaced their biggest offensive drag in Michal Handzus with Brad Richards. It's going to take a Herculean effort for some team not named Los Angeles to eliminate the Blackhawks next post-season.
Colorado – Everyone knows regression is going to bite hard and that 8.77% shooting percentage at even-strength (vs. a 7.71% league average) is likely going to see the biggest fall of all. But, Patrick Roy has enough developing young talent – and the futility of a handful of other Western Conference teams – to make things interesting down the stretch.
Columbus – In the first half of last season, Columbus was a 48% possession team at 5-on-5. In the second half, Columbus was a 52% possession team. That's some kind of improvement. The question, ultimately, shouldn't be whether the Blue Jackets have a chance to return to the playoffs – it's whether they have enough on the roster to become a legitimate contender as soon as this season.
Dallas – The re-unification of Ales Hemsky and Jason Spezza in Dallas is going to be something to behold. In a limited run last year with Ottawa, the two scored about 3.6 goals every 60 minutes. It's a small sample size, but as a quick reference point, that sort of offensive production is comparable to formidable duos such as Crosby/Kunitz, Toews/Sharp, and Thornton/Burns.
Detroit – Detroit's younger forwards carried an unbelievable (and unexpected) load last season, but they'll have to repeat that performance if Detroit is to return to the post-season. The aging curve hasn't been kind to the veteran Red Wings skaters over the last few years.

Edmonton – The Oilers made a concerted effort to bring in quality puck possession players this off-season, including Benoit Pouliot and Mark Fayne. But, down the middle, there are more questions than ever before. Can the Oilers ultimately rely on a combination of Ryan Nugent-Hopkins and Leon Draisaitl to play some of the tough minutes against the best of the West?
Florida – In the last three seasons, Dave Bolland has earned 47% of the shot-share and 41% of the goals. He's now coming off of an Achilles injury that has hampered the skating ability of many – perhaps, most notably, Ottawa's Erik Karlsson. Ultimately, it seems that the big Panther acquisition this summer will fall behind better hockey players down the middle, including youngsters Alex Barkov and Nick Bjugstad.
Los Angeles – The LA Kings have become an elite possession team (56.2% at 5-on-5 last year; best in league) despite their heavy dump-in strategy. Part of this is because they remain the toughest team to enter the zone against with control. Their dominance of the neutral zone is one of the biggest reasons why their success has been sustainable.
Minnesota – For all of the questions about Minnesota's goaltending, only two teams had better save percentages at even-strength last year (.933). If the Wild can get a repeat of that performance from some combination of Niklas Backstrom, Darcy Kuemper and possibly Josh Harding at some point, then a return to the post-season is feasible.
Montreal – Thanks largely to the emergence of some younger talent, the Canadiens have been able to thrust center Tomas Plekanec into an almost purely defense-oriented role. He started a career-low 38% of his shifts in the offensive zone last season and, along with the departed Brian Gionta, saw the toughest competition of any Montreal forward.

Nashville – And now, a list of teams who have recorded a lower save percentage at even-strength than Nashville the last two years: New Jersey, New York Islanders, Florida, and Calgary. That's it. Peter Laviolette might turn Nashville's woeful offense around in short order, but he needs Pekka Rinne and the rest of the goaltending group to be better.
New Jersey – Speaking of goaltending, New Jersey solved the problem above by finally moving away from Martin Brodeur and towards Cory Schneider. Simply regressing their goaltending numbers and shootout performances (last year, New Jersey went an improbable 0-for-12) to the league averages should see the Devils back in the playoffs.
NY Islanders – Jaroslav Halak was a smart, cheap add that should immediately improve what was more or less a goaltending disaster on Long Island. Halak, despite the bad rap he gets, has posted EVSV% (.928) comparable to that of Jonathan Quick and Corey Crawford over the last three years.
NY Rangers – It's going to be difficult to replace Anton Stralman, a puck-possession dynamo who departed for a big payday in Tampa Bay this off-season. At 56.2%, Stralman led the Rangers in Corsi% last year.
Ottawa – There's probably not a defender in the National Hockey League who can drive play like Erik Karlsson at even-strength, but there's no doubt his elite possession play was blemished by the team's total inability to keep pucks out of their net. For Ottawa, success will follow if Karlsson can bring his Goal% (52.1%) closer to his Corsi%, which is an astounding 55.1% over the last three seasons.
Philadelphia - The talent disparity between Philadelphia's forward group and their defensive corps has to be the NHL's biggest. For as many decent scorers and two-way attackers they have in the lineup, their back end is a puzzling collection of defenders with zero discernible puck-moving ability and/or paralyzing mobility. The hope will be that Mark Streit and Braydon Coburn can pull even more weight than expected.
Pittsburgh – When it comes to RelativeCorsi%, Christian Ehrhoff – Pittsburgh's shiny new addition on the back end – has one of the ten best rates among regular defenders over the last three seasons (+4.45%). Paired up with fellow puck-mover Kris Letang, Pittsburgh should be able to bolster their stagnant team-level possession-rates from one year ago, and challenge Boston for the crown in the East.
San Jose – Let's avoid writing any Joe Thornton redemption stories when Joe Thornton returns to doing what he does best: territorially dominate competition at every level, forcing teams to defend to the point of exhaustion. Thornton's 58.4% Corsi% last year is in the same class as Patrice Bergeron, Anze Kopitar, and Jonathan Toews – and he's doing it at 35.
St. Louis – There's been a lot of talk about St. Louis' decision to roll the dice in the crease, going with Brian Elliott and young Jake Allen. One thing that should be noted is that the Blues system is really set up to help goaltenders. No team is better at suppressing on the penalty kill, conceding just 41.3 shots against per 60 over the last three seasons (the league average is 49.4). They're second-best at 5-on-5, too, at 25.3 shots against per 60 (the league average is 28.9).
Tampa Bay – Keep an eye on Victor Hedman as a real Norris Trophy contender this year. Hedman is one of only seven league defenders who has seen his RelativeCorsi% improve three years straight, and there's going to be ample opportunity to score points in big minutes with talent like Steven Stamkos, et al. More on-ice shooting opportunities likely means more points -- more capable shooting teammates doubles the possibility.
Toronto – It's going to be difficult to keep expectations reasonable for an organization's that's as deep into analytics as any these days. Last year's colossal failure (an 82-game Score-Adjusted Fenwick of 42.2%) led to a run of analytics hires – most notably that of Kyle Dubas – to revamp the roster and turn one of the worst puck-possession teams in recent history into a contender. There are a bunch of smart people behind the wheel, but it's still going to be a process – an arduous one at times, considering the many holes on the current roster.
Vancouver – I think there's a very real possibility that Vancouver's pronounced death as a competitive hockey team was premature. Only nine teams had more control of the puck at even-strength. There is still plenty of talent on this roster, and it's not as if talents like the Sedin twins are sitting in every other organization.
Washington – It's understandable that Washington wanted to improve defensively this summer, but a pile of money in the direction of always-outshot Brooks Orpik is just wildly confusing. Orpik's minus-4.6% RelativeCorsi% over the last three seasons is 238th out of 251 qualified defenders, and more than a handful of the guys who rank below him have washed out of the league. It won't be long before Orpik is jumped in the lineup by better options, much like Bolland in Florida.
Winnipeg – It's impossible to talk about Winnipeg and not talk about the goaltending. Ondrej Pavelec has been shockingly bad at times for the Jets (.914 EVSV%; .905 SV% in the last three years), and there doesn't really seem to be an 'Option B' at this point besides hope and pray that Michael Hutchinson (.923 SV% with the St. John's IceCaps last season) can see his success materialize at another level.