10 NHL rookies to watch this season
There's no question the National Hockey League is getting younger and faster. TSN Director of Scouting Craig Button gives his list of 10 rookies in position to make an impact this season.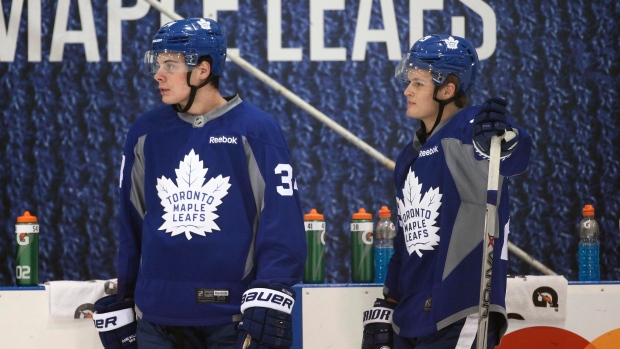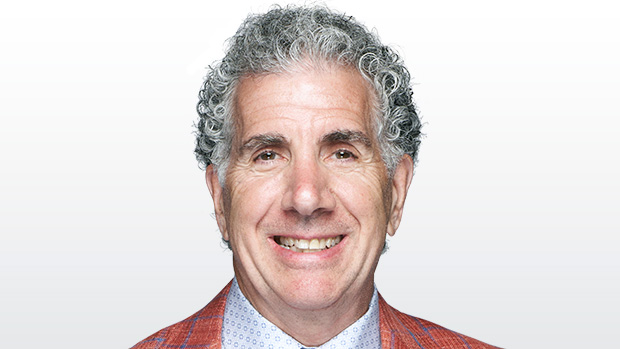 There is no better illustration that the National Hockey League has become faster and younger than the performance of Team North America at the World Cup of Hockey. Comprised of players 23 and younger, the team displayed the skill, enthusiasm and confidence we are seeing from young players across the league.
No longer does a rookie get an opportunity to get his feet wet at the pro level. Now it's a head-first dive into the deep end, with teams expecting these young players to be productive and contribute right away.
Here are some of the rookies expected to help teams be better this season:
Auston Matthews (19) (C/L) – Toronto Maple Leafs
Auston is a franchise centre and one that has not been seen in Toronto since Mats Sundin's departure. He is a complete, elite centre who excels in all areas of the game. He does it with an understated force of will and confidence. He enters the season as the favourite to win the Calder Trophy rookie of the year.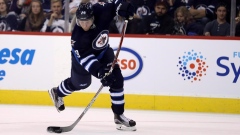 Patrik Laine (18) (RW/R) – Winnipeg Jets
He's a highly skilled, elite offensive talent who has the confidence to match. He has a flair to his game and is incredibly exciting. This very well could be the second coming of the Finnish Flash in Winnipeg. Just like Teemu Selanne, Laine will score and pull fans out of their seats.
Ivan Provorov (19) (D/L) – Philadelphia Flyers
Provorov dominated the WHL last season and was outstanding once again at the World Juniors. He has outstanding hockey sense and the ability to control the game in all the areas required to be an elite defenceman. Provorov also possesses incredible poise — whatever plays needs to be made, he makes it.
Kyle Connor (19) (RW/LW/L) – Winnipeg Jets
Connor was arguably the best player in the NCAA last season at Michigan. He has excelled at every level he's played at. Connor combines excellent skills with outstanding sense, melding them together to be a significant offensive force. His style of play reminds me of Steve Larmer.
Jimmy Vesey (23) (LW/L) – New York Rangers
Jimmy won the Hobey Baker Award as best player in the NCAA last season at Harvard. He then became a highly sought after free agent after he decided not to sign with the Nashville Predators. Being skilled, smart, physical and adaptable allows him to have considerable impact.
Christian Dvorak (20) (C) – Arizona Coyotes
If you're looking for flash, you'll have to find it elsewhere. If you're looking for an exceptionally smart and skilled player who can excel and contribute in every situation in the game, Christian is your player.
Dylan Strome (19) (C/L) – Arizona Coyotes
Strome is another player who isn't flashy but finds ways to excel in all areas of the game. He will never win a speed race, but he's always in position, thanks to his great feel for the game. Strome can score and make plays. He continually finds himself in the heat of the action and delivers in crucial moments.
Jesse Puljujarvi (18) (RW/R)
Strong and skilled, Puljujarvi has a workmanlike approach to playing that allows him to contribute in any situation. He can make plays and is capable of finishing them as well. He's a hard-driving player who can overwhelm opponents with his size and high-end skill.
William Nylander (20) (LW/R) – Toronto Maple Leafs
Nylander is an extremely talented offensive player who showed glimpses of his capabilities in a 22-game NHL run last season. Playing on the wing will allow him to maximize his excellent skills. Combine his great hands with playmaking ability and poise and you get a player who has the tools to be dangerous quickly.
Shea Theodore (21) (D/L) – Anaheim Ducks
In his brief appearance last season, Shea showed the ability to be a significant offensive contributor. Has a calm in his play and the awareness to get puck into advantageous spots. Theodore can pass, shoot or jump into the attack to create real opportunities.
Others to keep an eye on:
Zach Werenski (19) (D/L) – Columbus Blue Jackets
Joined Columbus's AHL affiliate after completing his college career and was instrumental in helping them win a championship.
Mitch Marner (19) (RW/R) – Toronto Maple Leafs
Only Brad Richards did what he accomplished last season: Ontario Hockey League regular season and playoff MVP, Canadian Hockey League Player of the Year and Memorial Cup MVP.
Michael Matheson (22) (D/L) – Florida Panthers
Matheson was named best defenseman at the 2016 World Championships when Canada won Gold.
Danton Heinen (21) (C/LW/L) – Boston Bruins
Scouts saw excellent development in his game at Denver University. Very skilled and smart, the Bruins can benefit from what he has to offer.
Gustav Forsling (20) (D/L) – Chicago Blackhawks
Acquired in a trade from the Vancouver Canucks, he's a well-rounded competitive defenceman who plays hard and offers offence.