102nd Grey Cup attracts 4.1 million viewers on TSN and RDS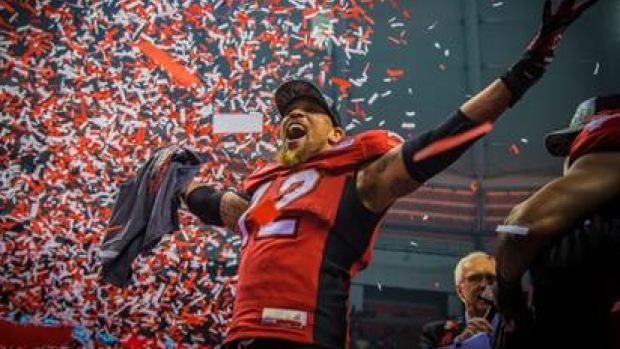 VANCOUVER - The iconic Grey Cup continues to be one of the biggest events on Canadian television, with an average audience of 4.1 million viewers tuning in to TSN and RDS to watch the Calgary Stampeders hold off a late comeback by the Hamilton Tiger-Cats in last night's 102nd Grey Cup. This ranks as the most-watched sports program of the broadcast year to date, according to preliminary overnight data from Numeris.
Overall, more than 10 million unique viewers, or approximately 30% of Canadians, watched some part of the 2014 CFL championship on TSN and in French on RDS.
Audience levels for the 102nd Grey Cup peaked at 5.1 million viewers late in the game as Hamilton mounted a fourth-quarter comeback that came down to the game's final play.
The game is the highest-rated program of the calendar year in the Calgary Extended Market, attracting nearly two-thirds of the population to watch some of the game. The Calgary Extended Market recorded a 33.2 rating for the game, while 68.5 per cent of people watching television viewed the 102nd Grey Cup.