76ers will test Raptors newly established defensive identity
Toronto showed how good they can be defensively in the first round against Orlando but a talented Philadelphia team will be a more fitting test, Josh Lewenberg writes.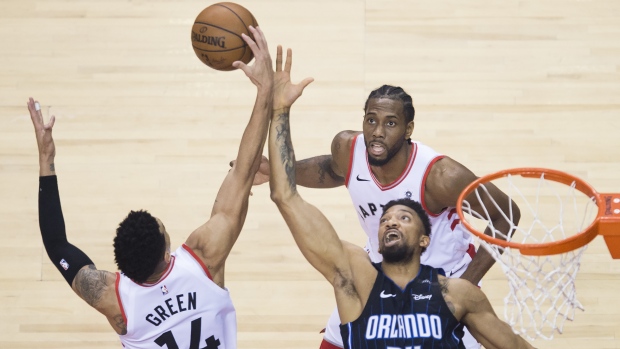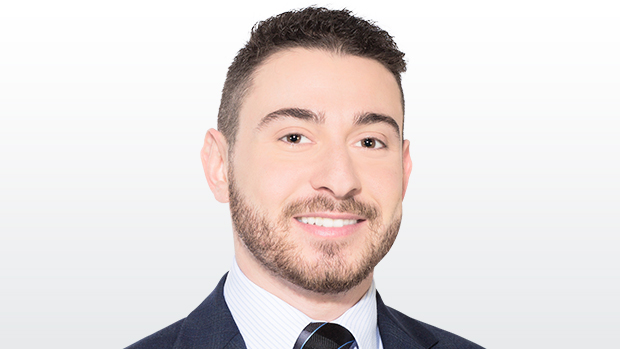 TORONTO – Who are the 2018-19 Toronto Raptors?
Even after six months and 82 regular season games it wasn't entirely clear. They were good –really good, in fact. We knew that, but what was their identity as a team?
With all the injuries, load management nights, changes to the rotation and a major mid-season trade, it was hard to get a read on how they wanted to play and what separated them from the other really good Eastern Conference teams.
Here's what we did know: We knew who they could be.
The Raptors can move the ball and they can shoot, but in today's NBA just about everybody else can do those things.
Looking at their personnel, the most obvious thing that jumps out is their defensive pedigree. Kawhi Leonard and Marc Gasol have both won Defensive Player of the Year awards (Leonard has won twice). Danny Green and Serge Ibaka have both made NBA All-Defence, and Green has a real shot at doing so again this season. Kyle Lowry is routinely among the league leaders in drawing charges, while the young guys, Pascal Siakam and OG Anunoby, have the versatility to guard multiple positions.
At their best, the Raptors are a terror defensively. They're a team with the length, physical toughness and basketball IQ to lock down, switch and disrupt passing lanes like few others can. They can be suffocating.
We saw glimpses of it late in the regular season, but those would come and go – a likely product of their ever-shifting lineups and general lack of urgency with most games meaning so little.
In their first-round series with the Orlando Magic, following a disappointing Game 1 loss that many players have referenced as a turning point, something clicked. They weren't just better defensively, they were better for longer stretches of time.
Toronto held the Magic to less than 100 points in each of the next four games, also holding them under 40 per cent shooting three times. Overall, the Raptors allowed 95.8 points per 100 possessions in the series – tied with Boston for the best defensive rating this postseason.
If there was ever any doubt, the Raptors proved that they're a defensive team, first and foremost. They can be special on that end and they'll need to be if they're going to reach their stated goal of making it out of the East and to their first ever NBA Finals.
"Late summer, early fall when you were looking at what we had, I think you saw some length and toughness, some defensive players," Raptors head coach Nick Nurse said ahead of Tuesday's series-clinching Game 5 win. "And then midway through the season, obviously, we made some adjustments to our roster and probably strengthened it defensively even more. It was just a matter of actually going out and doing it and [having] that identity. Instead of talking about it, being it."
As good as the Raptors' defence looked in Round 1, the obvious caveat is that the Magic – while plucky – don't have much offensive firepower. They finished 22nd in offensive efficiency during the regular season – the worst mark of the 16 teams that qualified for the playoffs.
Their second-round opponents, the Philadelphia 76ers, are a more fitting test.
The Sixers ranked eighth in offence this season and are currently third in the playoffs, behind Milwaukee and Golden State and just ahead of Denver and Toronto.
The Raptors starting lineup, which was so good in Round 1, outscored Orlando by 46.3 points per 100 possessions. Meanwhile, in a smaller sample size because Joel Embiid's knee injury kept him out of Game 3 and limited him the rest of the series, the Philadelphia starters outscored Brooklyn by a ridiculous 62.2 points per 100 possessions.
They're talented and they can score.
Like the Raptors, they stumbled out of the gate, losing Game 1 at home and raising questions about their chemistry and team makeup. Could they play together? With the exception of their Game 4 win, which required a big fourth-quarter comeback, they controlled the series, also closing it out in five games on Tuesday night.
Their roster is top heavy, but depth isn't nearly as important as star power at this time of the year. And this team definitely has star power. Both teams do.
With Embiid, Ben Simmons, Jimmy Butler, Tobias Harris and J.J. Redick, the Sixers feature one of the strongest starting fives in the association – two all-stars, a former all-star, a fringe and possible future all-star and an elite shooter. Still, the Raptors seem well positioned to match up with them.
Toronto won three of four regular-season meetings against Philadelphia, with its only loss coming in a game that both Leonard and Ibaka missed. While there are always things to learn from the season series, teams know to take it with a grain of salt come springtime.
That's especially true in this case. The two teams haven't faced off since Feb. 5, hours before the Sixers traded for Harris and a couple days before the Raptors acquired Gasol. It's been almost three months since they've seen each other and they both look very different after their trade deadline makeovers.
You can never feel comfortable going into a matchup with Embiid and Simmons – two of the most uniquely skilled players at their positions – but the Raptors are about as well equipped to handle them as any team in the league.
In the three meetings he was active for, Leonard served as the primary defender on Simmons and held the talented sophomore to 13.0 points per game – almost four points shy of his season average. The Sixers guard had more turnovers (24) than field goals (16).
Gasol and Embiid have faced each other five times over their careers, with Gasol's Grizzlies winning three of those games. Here's how Embiid fared in their meetings, with his career numbers in brackets: 14.0 points (24.3), 4.4 turnovers (3.7), 38 per cent from the field (48 per cent) and 1-for-16 from three-point range (32 per cent). Gasol is big, physical and smart enough to challenge Embiid, especially if the Sixers superstar isn't fully healthy.
Green will likely draw the Butler assignment, with Lowry chasing around Redick – he had success covering two-guards Evan Fournier and Terrence Ross in Round 1 – and Siakam guarding Harris.
"These are, I think, two similar teams," Nurse said. "Teams that added some pieces here late, made some changes in the off-season but still have a couple of guys hanging around from last year's team. It should be a great series. I know there's a lot of talent on the floor for both teams."
Finally, for the first time all season, the Raptors seem like they know who they are, and not just on the defensive end. With Leonard as their focal point, Siakam gradually leapfrogging Lowry in the offensive hierarchy throughout the year, Lowry fully embracing his job as a playmaker and Gasol seamlessly and unselfishly finding ways to fit into the system, Toronto's roles are clearly defined.
Most importantly, the players accept and are well suited for those roles. Assuming Lowry and Gasol are the third and fourth options on the floor, they're certainly capable of having big scoring nights when Leonard and Siakam are off. However, they don't need 10-15 shots to be happy or to have a major impact on the game.
Can the same be said for Butler and Harris? There's only one ball to go around and only so many shots available. That hasn't been an issue for the Raptors, given how well their star players have complemented each other. Depending on the night, you get the sense that the Sixers are still figuring out their dynamic.
It should be a fun series and a revealing one for both teams. Both teams have talent. Both teams can score. Assuming the Raptors have found themselves on the defensive end of the floor, they could have the advantage going in.
"It's just about being consistent now," Leonard said. "Making sure we all have each other's back in the next round and play through adversity when things aren't going our way. That's going to be another big test."​