A look at the Canadians playing on the PGA Tour this season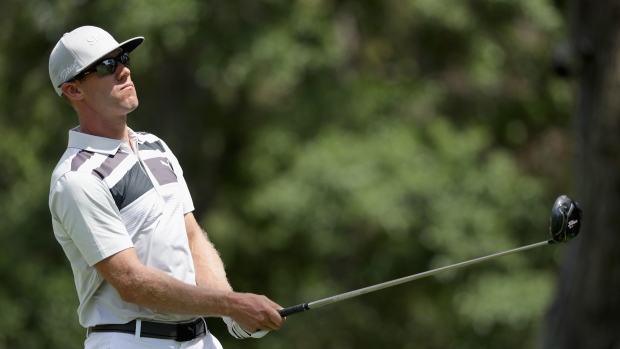 The new PGA Tour season starts this week at the Safeway Open in Napa, Calif. Here's hoping golf's top players haven't gathered too much rust in the off-season, all 11 days of it.
This year, like last, there are six Canadians with full-time status and one who will play on a limited schedule. Here's a look at how they should fare this season:
Adam Hadwin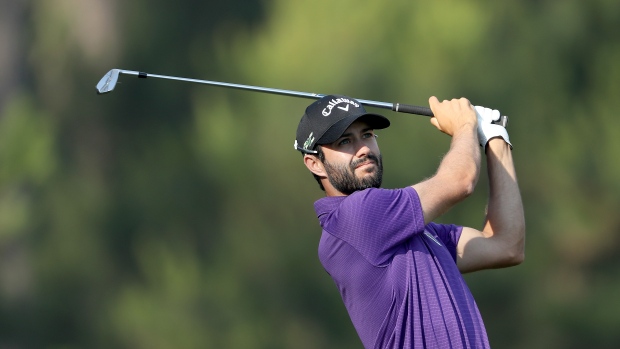 The Abbotsford, B.C., product was slated to tee it up in Napa, but after a long week at the Presidents Cup, he elected to sit the season opener out. That's not a bad thing as it will be a busy year for Hadwin, who sits 47th on the Official World Golf Ranking.
Coming off his best year as a professional – and one of the best of any Canadian in history – that included playing in all four majors and making it to the Tour Championship, his schedule this year will include the four big ones as well as the World Golf Championship events. In other words, he'll be playing against the best of the best in the biggest stops.
To continue his rise up the ranks, Hadwin needs to shore up his wedge game. While he continues to be one of the game's best putters, his Strokes Gained: Around the Green numbers left him ranked 121st.
Graham DeLaet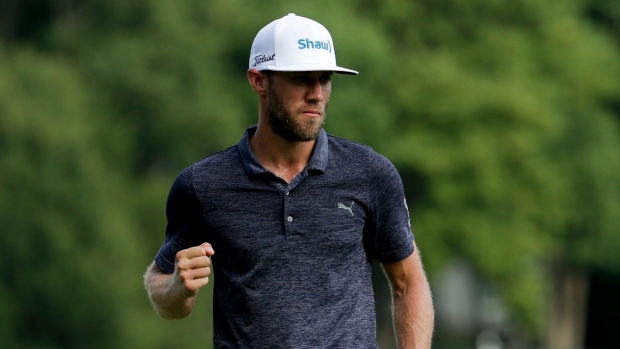 The Weyburn, Sask., native enjoyed a solid campaign in 2017, with six top-10 finishes and $1.6 million in earnings. He also posted his career-best finish in a major with a tie for seventh at the PGA Championship.
The biggest improvement in DeLaet's game was on the greens, where he enjoyed his best putting year by a country mile. A training aid given to him by teacher/broadcaster Peter Kostis was part of the difference as he went from 139th to 46th in Strokes Gained: Putting.
The downside? He was 187th in Strokes Gained: Around the Green. While DeLaet has ended his yips with the wedge, he still has a ways to go to build some consistency.
He will also face his never-ending battle with pain as his wonky back determines how he plays – and often if he plays – almost more than any club in his bag.
Still one of the game's best ball-strikers, DeLaet could be in for a big year if he continues to improve as he did last year. Look for him to finally win this season.
Mackenzie Hughes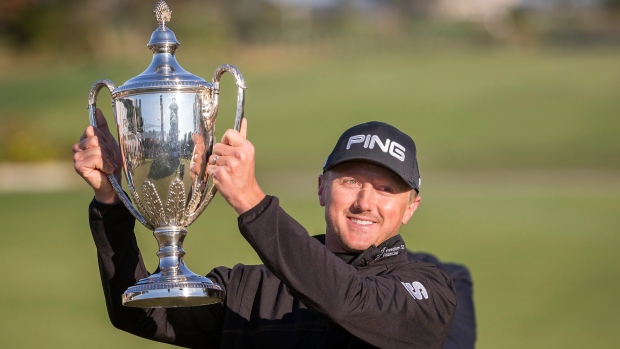 A tremendous rookie campaign for Hughes has him optimistic for bigger and better things in the new season.
Hughes made 31 starts and went through the first three legs of the FedEx Cup playoffs, just missing out on the grab bag of goodies that comes with a Tour Championship appearance. Still, a win and nine top-25 finishes is solid for a first go-around.
Having seen most of the courses now once, and with the exempt status that will allow him to pick his schedule, Hughes should enjoy an improved sophomore season. Like the two guys mentioned above, Hughes is remarkable with the flat stick, finishing eighth in putting. His weakness is in hitting it close; he averaged just under 40 feet in proximity of approach shots.
The two biggest assets Hughes has, however, might not be in his golf bag. He has confidence in his game and a relentless dedication to hard work, which should serve him well this year.
Nick Taylor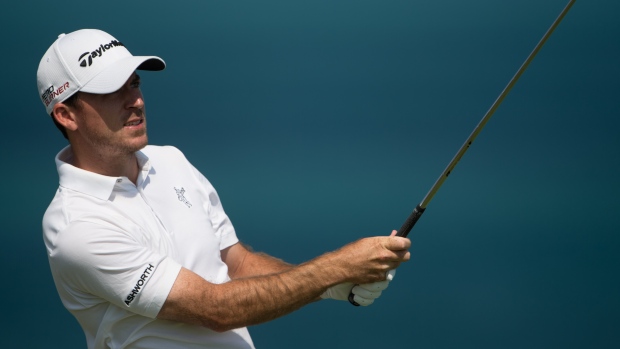 After a mediocre year in 2016, Taylor rebounded last season with four top 10s in 29 starts and looked more like the guy who was the top-ranked amateur in the world and who won in his rookie season.
If the Abbotsford, B.C., native can shore up his putting, particularly his consistency and lag putting, he should shoot up the FedEx Cup point list. It wouldn't be out of the realm of possibility to see him earn a second career win this season.
Taylor is maturing as a PGA Tour player and should continue to find his stride and improve as he did last year.
Ben Silverman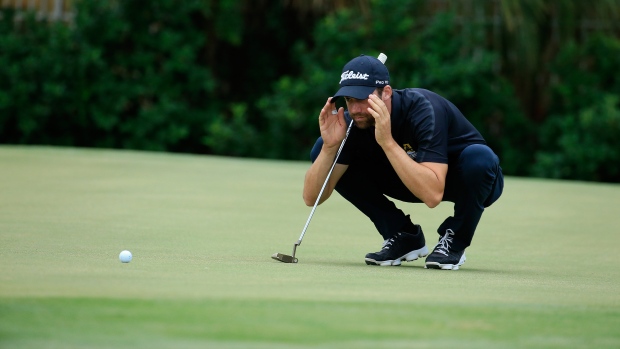 Rookie Silverman of Thornhill, Ont., was never touted as a can't-miss prospect, never making the national team or winning any provincial championships. But that hasn't stopped him from making dramatic strides up the career list since his days as a dominant force on the Florida mini-tours.
On the Minor League Golf Tour, a circuit with one- and two-day events, he won 30 times before joining PGA Tour Canada in 2014 and then the Web.com Tour two years after that.
Silverman has a good all-around game and finds a way to make a lot of birdies. He'll need those in the early going on the PGA Tour to keep his exemption status high amid the regular reshuffles.
Corey Conners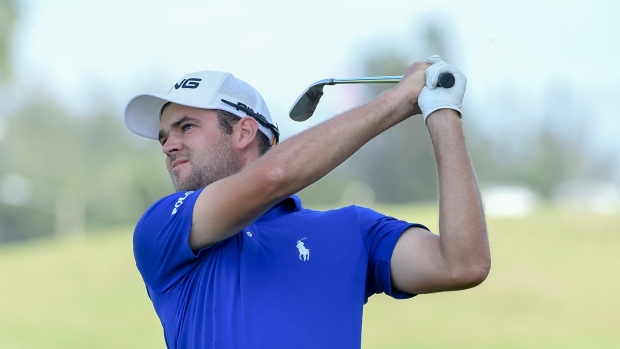 As opposed to Silverman, Conners has been a highly touted prospect since he was a junior. He joins the PGA Tour after a standout amateur career that saw him play for Kent Stated, finish runner-up in the 2014 U.S. Amateur and play in the 2015 Masters.
A tremendous ball striker, Conners led the Web.com Tour in hitting greens, reaching the putting surfaces at a remarkable clip of 77 per cent. If he can keep that close on the big circuit, he should do well.
The 25-year-old from Listowel, Ont., has improved at every level he's reached and there's no reason to think he won't do it on the PGA Tour.
David Hearn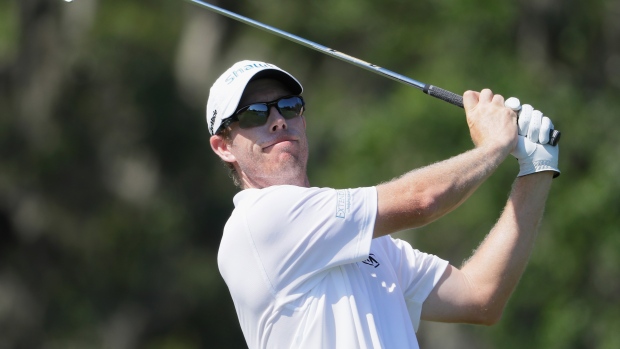 Although he finished outside the top 125 on the FedEx Cup points list, Hearn will get somewhere around 15 starts on the PGA Tour. He's making his first one this week at the Safeway Open.
The veteran from Brantford, Ont., worked most of last year on changes to his swing and he finally feels they are in place and ready for a full season.
His exempt status means he'll have to play whenever and wherever he gets starts. That means teeing it up on courses he may not always prefer and on a schedule that can be last minute. Still, with his experience, there's no reason to think he can't return to full-time status.