After thrilling World Series, let the off-season games begin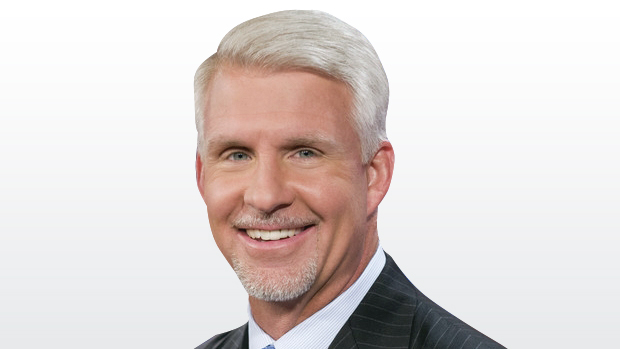 What a season we had in 2017.
It ended on Wednesday night in a fitting Game 7 in Los Angeles. The Houston Astros, just as Sports Illustrated predicted in 2014, are the champions after outlasting the Dodgers in a heavyweight battle.
They slugged it out in a war of attrition. They beat each other's pitching staffs up. The starters only logged 65 2/3 combined innings, while the bullpens were taxed throwing 63. Pitchers from both teams will desperately need the three-plus months before spring training to let their arms recover. They threw so much, some of their knuckles may be dragging on the ground.
And we saw great individual performances in this Series. There were players who struggled and made mistakes, but came back and redeemed themselves. We watched two very resilient teams come back from deficits and moments that's seemed potentially series ending. The ebb and flow of momentum kept us all on the edge of our seats. There were young players that performed at elite levels and others who struggled in heartbreakingly painful ways.
We saw the Good, Bad and Ugly.
The Good
George Springer rebounded from his golden sombrero and was named series MVP. He set records with the most extra base hits and total bases, homering in four consecutive games and tied another record with five homers in the Fall Classic. And he showed he was a fun, energetic, humble young man. He's also courageous, working through a speech impediment with the same aggressiveness of an opposing pitcher's fastball.
Houston third baseman Alex Bregman drove in five runs and scored six while playing a gold glove caliber defense. He's a pure baseball player that does what it takes to help his team to win.
Dodgers reliever Brandon Morrow became the second pitcher ever to appear in all seven games of the World Series (joining Darold Knowles). He also appeared in 14 of the 15 playoff games they played. He showed a belly full of guts, especially bouncing back in Game 6 after giving up four runs on six pitches in Game 5.
The Bad
Dodger first baseman Cody Bellinger struck out 17 times in the series, setting a new record. The NL Rookie of the Year candidate had a tough series - including two games with four strikeouts. He just couldn't make the adjustment to lay off the inside breaking ball.
In addition to being overworked, the bullpens struggled. The two teams combined for 15 homers off the relievers. Astros closer Ken Giles gave up four hits, two walks and five runs in 1 2/3 innings and lost the confidence of his manager.
Yu Darvish, acquired at the trade deadline by the Dodgers, completely imploded in his two starts. He allowed a combined 9 runs (8 earned runs) on 9 hits and two walks in 3 1/3 innings. He didn't earn a single strikeout and only got four swings and misses in the 96 pitches he delivered. This is a guy who averaged 10 strikeouts per nine innings on the season and got a lot of swings and misses, but just couldn't command or locate his pitches when it mattered most.
The Ugly
Astros first baseman Yuli Gurriel made an insulting, racially inappropriate gesture and utterance after homering off Darvish and was disciplined by Commissioner Rob Manfred with a five-game suspension at the start of the 2018 season without pay.
Some believe this was a strong response from the commissioner, as a five-game suspension is pretty substantial. But a friend of mine put it in perspective and said he would try this with his kids - next time they do something wrong he said he would tell his kids that five months from now they will be grounded for a week and lose their allowance.
Obviously, we would never discipline our kids this way - the timeliness of accountability is critical to deterring behaviour from happening again.
The commissioner said he didn't want to punish Gurriel's teammates by suspending him during the playoffs. And that is a complete lack of understanding about his power. It wouldn't have been Commissioner Manfred punishing the other Astros, it would have been Gurriel who did it.
And on to the off-season…
It has been a pretty amazing one so far. With the worst record in baseballI, I understand the Detroit Tigers (64-98) changing managers. The Phillies (66-96) had the third-worst record and made a change in the dugout as well. When clubs fail, it happens.
But this season has been unique. Three clubs that made the playoffs in 2017 – the Washington Nationals, New York Yankees and Boston Red Sox - made managerial changes, too.
The Nationals believed that a manager who was 60 games over .500 in his two seasons at the helm wasn't good enough because he didn't lead the team to a World Series. So Dusty Baker is out and former Chicago Cubs bench coach Dave Martinez is in. It was a bizarre move to part ways with Baker and reeks of over-involvement from ownership.
I didn't like the move of not bringing Dusty Baker back, but Dave Martinez has an impressive resume. He has been attached at the hip of Cubs manager Joe Maddon from Tampa to Chicago and was part of every themed road trip and magic show that Maddon put on for his players. It will be interesting to see what he brings with him from Maddon's influence and what he creates as his own environment for his players.
The Red Sox fired John Farrell despite Boston winning 93 games each of the last two years and winning the AL East title. He also led them to a World Series championship. President of Baseball Operations Dave Dombrowski never fully explained the decision, other than wanting a manager to relate to the young players better. Dombrowski didn't hire Farrell - he inherited him. Enter former Red Sox player Alex Cora, who served as Astros bench coach this year.
In a shocking move, the Yankees decided not to re-sign manager Joe Girardi. He managed them for 10 years and never had a losing record (910-710). His clubs made the playoffs six times, winning three division titles and one World Series. He also handled the New York media well, despite the drama that often came with a roster of superstar prima donnas. And he handled players with mega-contracts as smoothly as he did talented rookies.
Blue Jays fans should have particular interest in the changes at the helm in New York and Boston. There will be considerable spin this winter and in spring training about how much better things are in Red Sox and Yankees camp. They'll say things are fresh and different. The communication is great. The young players feel heard. I can write the script with my eyes closed.
But the reality is that the Red Sox will have an inexperienced, first-time manager and the Yankees may as well. And the players' performance will be tied directly to the managerial change. Both clubs won slightly more in 2017 than I believe was fair to expect and their fired managers got more out of their rosters than the talent warranted. If Andrew Benintendi or Aaron Judge are worse next season, the new managers will be blamed. If they have injuries that compromise the season in any way, the managers will be blamed. Any mistake they make will be compared to their predecessors.
And these changes open a door for the Blue Jays. Chaos in Boston and New York can certainly create an opening for Toronto to walk through. At the very least, there will be growing pains with new leadership and young rosters and it's fair to expect there will be more margin for error with the two division leaders. The Jays will have to do their part and step up their level of play and health. Beating the Red Sox and Yankees and taking advantage of the learning curve is necessary, too. But there's more reason to hope that 2018 will be different with these changes.
All eyes on Otani
Otani-mania may become more depressing than manic. One of the big free agent names this off-season is Shohei Otani - a dynamic two-way player on the mound and in the outfield. He's the Babe Ruth of Japan - a power-hitting slugger and a flame-throwing pitcher. He was expected to be posted and come to play in MLB this winter but there are complications now.
The rules have changed and the old policies are no longer in place. The previous rules called for a maximum posting fee of $20 million, all of which goes to the Japanese team. Once the player (under age 25) selected the team that he wanted to play for, he had to negotiate a contract with them. But the rules limited the magnitude of the deal. Clubs are limited to their international signing bonus pool allotment. Teams can offer between $300,000 bonus and $10.1M.
And that deal expired.
The new agreement calls for the same limitations for such players, in that they're limited in signing bonuses and must sign minor league deals. The major change in the new agreement is that Japanese teams no longer are eligible for the $20 million posting fee and are due only 15 to 20 per cent of the players' negotiated signing bonus instead - which is still significantly limited. Twenty per cent of (at most) $10 million is nowhere close to the old agreement. The Nippon Ham Fighters, Otani's Japanese team, want him grandfathered under the old agreement so they can get their $20 million. MLB is willing to do that, but the Players' Association has to be involved as well. And the union doesn't like the idea of a Japanese team getting $20 million and an incoming player only getting a fraction of that. So that has to be negotiated.
If Otani were to wait until he turns 25, then he's free to sign as an unrestricted free agent and could command a $150 million contract. And he should obviously wait. If he comes over before the age of 25, his earnings are severely limited and he won't be able to cash in on free agency until he's 30. He would be crazy to force the decision now.
Hideo Nomo, Hideki Irabu, Ichiro Suzuki, Daisuke Matsuzaka, Yu Darvish and Hideki Matsui all came over as superstars from Japan and created an energy level for their MLB clubs that electrified fan bases. And Otani may exceed the excitement for all of those players combined.
We know more about Otani than we did the others, so the hype will be even greater. It's a tough way to start a career when everyone expects you to be Babe Ruth, so Otani has his work cut out for him. Now it's just a matter of when he comes over the pond to play. But it's definitely time to get excited.
Spitting Seeds
The Nationals hired former Mets hitting coach Kevin Long for the same position. Long interviewed for the Mets' managers job but lost out to Mickey Callaway. He coached Daniel Murphy at the end of his Mets' career when he took off as an elite hitter.
This is a coup for the Nats. Long brings along all the info on the Mets' hitters - their strengths and weaknesses – and will be able to instruct their pitchers how to attack New York's hitters. Nats 1, Mets 0.
The Red Sox hired former major league manager and Hall of Famer Tony LaRussa as a special assistant to Dave Dombrowski. It's a great move considering that Alex Cora has never managed before. LaRussa can be a sounding board and advisor not only for Dombrowski, but for Cora as well.
Justin Upton signed a new contract with the Los Angeles Angels. He had the right to opt out of his contract this off-season and had four years and $88.5 million remaining in his deal. He had his best season ever (.273/.361/.540 with 35 homers and 109 RBI) and had to consider exploring what his value would be on the open market. Instead, he chose to extend his deal with the Angels. He added a fifth year and $18 million to the deal along with a complete no-trade clause.
As part of the deal, Upton agreed to restructure the payout of his money. Instead of $22.125 million per year, he will receive $16 million in 2018, $18 million in 2019, $21 million in 2020, $23 million in 2021 and $28 million in 2022. People are making a big deal about how this adds flexibility to the Angels' payroll over the next few years, but it's eaten up by the fact that Mike Trout's salary jumps from $19.25 million in 2017 to $33.25 million for each of the next three years. The other good news for the Angels - they are no longer paying Josh Hamilton.
With the World Series in the rearview mirror, players are declaring themselves as free agents. And every team is affected except the Oakland A's. Teams taking the biggest hits - the Indians, Royals and Cubs - could be most affected by departures.
The Indians have a number of significant players going to market: first baseman Carlos Santana, outfielders Jay Bruce, Austin Jackson and Michael Brantley (club option) and pitchers Bryan Shaw, Joe Smith, Craig Breslow, Josh Tomlin (club option) and Boone Logan (club option). Their offence could take a big hit if they don't re-sign a number of hitters.
The Royals are losing key impact free agents: Infielders Mike Moustokas, Alcides Escobar and Eric Hosmer, outfielders Lorenzo Cain and Melky Cabrera and pitchers Jason Vargas, Mike Minor, Trevor Cahill and Pete Moylan. They can't afford to re-sign their stars and therefore will completely re-build. It will be another sevent to 10 years before they're competitive again.
The Cubs fell short this season after winning the World Series in 2016. Pitchers Jake Arrieta, John Lackey, Brian Deunsing, Koji Uehara and Wade Davis, catcher Alex Avila, and outfielder John Jay all head to the open market. That's a lot to lose in one off-season, especially because the roster underachieved this year on the heels of winning the World Series.
And so the Hot Stove Season has begun. There's no rest for the weary at a time where general managers compete. Let the games begin.