Agent: Drouin withdraws trade request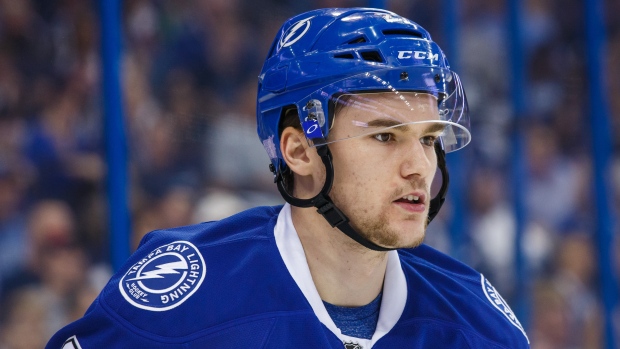 Jonathan Drouin has officially withdrawn his trade request from earlier this season.
In an email sent to TSN Hockey Insider Pierre LeBrun, Drouin's agent, Allan Walsh, said that his client would like to stay with the Tampa Bay Lightning.
"As Jo said at the end of the season, he wants to be back in Tampa next year," explained Walsh. "It's a tight-knit group, and going forward, he's happy being part of it."
Drouin, 21, requested a trade out of Tampa earlier this season after he was sent down to the American Hockey League due to his struggles with the big club. The former third overall pick was then suspended by the team after failing to report to an AHL game.
Despite all the controversy, general manager Steve Yzerman did not move Drouin at the trade deadline. Drouin was called up late in the season and was integral during the team's playoff run to the Eastern Conference Final, picking up five goals and nine assists over 17 games.
Drouin has one-year left on his entry-level contact.