All-Star WR Walker, Argos strike 1-year deal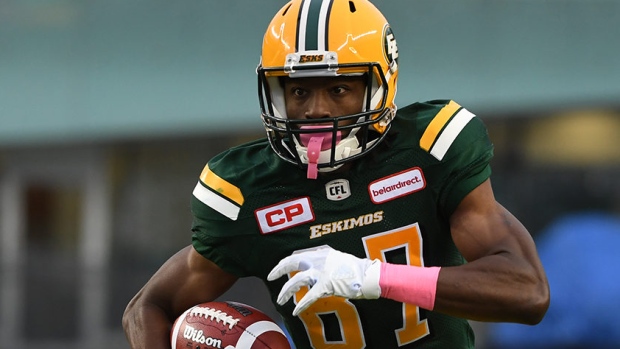 Free agent wide receiver Derel Walker has signed with the Toronto Argonauts.
According to TSN Football Insider Dave Naylor, it's a one-year, $275,000 deal that makes him the highest paid non-QB in the league.
Walker spent Thursday in Toronto, hosted by the Argonauts, and took in the Toronto Raptors' win over the Washington Wizards Thursday night.
The 27-year-old finished with 51 receptions for 875 yards and eight touchdowns for the Edmonton Eskimos last season in just 11 games. He was named a West Division All-Star for his efforts.
Walker has spent his entire CFL career with the Eskimos, and has 297 receptions for 4,208 yards and 26 touchdowns in 49 career regular season games.
The 2015 Most Outstanding Rookie is a two-time CFL All-Star and turned his stellar 2016 season (109 receptions for 1,589 yards and 10 touchdowns) into a contract with the NFL's Tampa Bay Buccaneers.