Anderson takes personal leave from Sens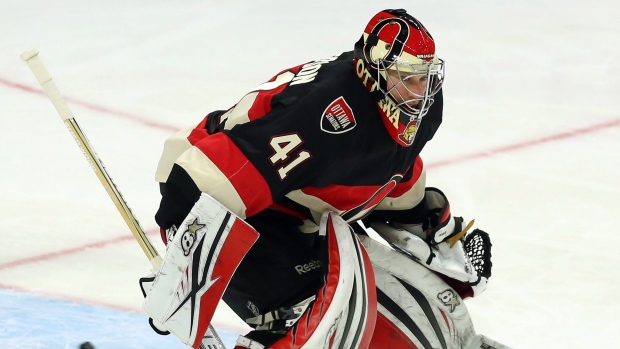 Goaltender Craig Anderson has taken another leave from the Ottawa Senators for personal reasons.
This is the second time Anderson has taken a personal leave from the team this season, presumably to again be with his wife, Nicholle, who was diagnosed with nasopharyngeal carcinoma last month and has already begun treatments in New York.
Anderson had started five straight games, including Tuesday night's 5-4 loss to the Buffalo Sabres.
The Senators play host to the Philadelphia Flyers on Thursday. There is no immediate timetable for Anderson to return to the team.