Another disappointing European night for Man City. On Repeat.
It was another painful night in Europe for Manchester City in a 1-0 loss to Juventus. Five years into the competition, players and managers have come and gone, yet we still wait for a real defining moment of real quality from a team that has been put together with an incredible amount of money.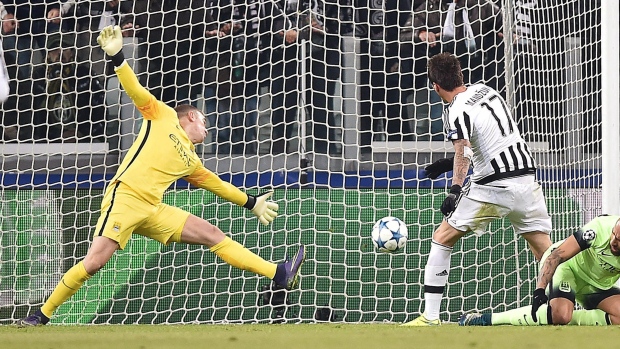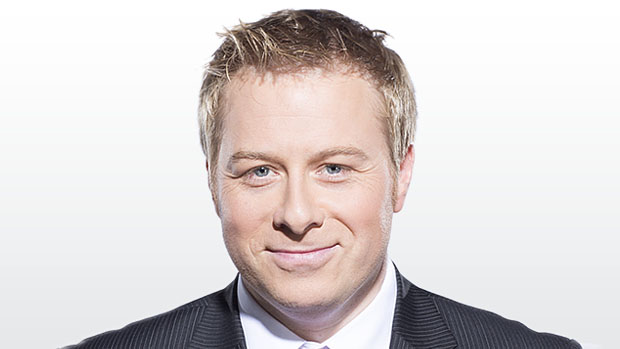 It happened twice within five minutes. Right before half-time. It was so rare I had to write it down. Juventus rarely give opponents presents in their own half but City, hardly deservedly, were handed two at an opportune time.
The first one was almost immediately snatched back, Alex Sandro, the lively left back in the middle of a magnificent performance, stepping in to make another key interception after the Old Lady had given away possession.
The second came via Claudio Marchisio, the former Juventus ballboy turned midfield facilitator who makes so many around him better, extended his goodwill too far as Man City shared in his generosity when the Italian had a rare Santa Claus moment, turning and facing his own goal before playing a ball into Sergio Aguero. For a split second the Argentine had his opportunity before Gigi Buffon, not in the giving mood, rushed out to deny the chance.
It marked the best moment of the game for Aguero, a player so clearly nowhere near fit yet even still his team looks so dependent on him. Given an hour against Liverpool on the weekend, after missing seven games, he lasted 68 minutes in Turin and again jogged off with his team losing another big game.
Aguero's form will return to the magnificent world class level we are used to but questions remain whether the team he sat on the bench to watch will do the same. He has so often saved them in the past, even in this very competition bailing them out and turning average performances into important victories. Not this time. When he needed them to return the favour, they couldn't. Should anyone be surprised if he starts to look south with resentful eyes at the glory being displayed in continental Europe where he once shined?
It was another painful night in Europe for Manchester City. Five years into the competition, players and managers have come and gone, yet we still wait for a real defining moment of real quality from a team that has been put together with an incredible amount of money. They arrived in Turin knowing a win would give them their first taste of success in claiming top spot in a group in the Champions League. Manager Manuel Pellegrini played down the importance of winning the group, publicly, before the match but he is a smart man and will know that should his team again qualify in second place they will have no sympathy if again they are given one of the true powerhouses in this competition as a knock-out round opponent. Five games into a competitive Group D they have won three and lost two games but victories at Borussia Monchengladbach and at home to Sevilla came with more than a hint of fortune with winning goals coming in stoppage time. Should they get some good fortune and somehow win this group they remain miles away from the level they should be at. The more likely scenario remains another spot in the wrong pot facing the real possibility of a very difficult opponent in the last 16, a stage they have yet to progress from.
Through 33 Champions League matches - with an underwhelming record of 12 wins, 6 draws and 15 losses - the team everyone half a decade ago thought would be a major player at European football's top table is still stuck dancing on a stage of mediocrity away from the bright lights where stars are on show. It could be noted that injuries played a part in this most recent poor performance, Vincent Kompany at the back and David Silva going forward could definitely have made a key difference but such players have belonged to this team in the past when it hasn't clicked. They were on the field on Matchday One when Juventus clinically pulled them apart in the second half to grab the early lead in this group.
Paul Pogba, the sport's newest superstar at just 22 years of age, was the game's best player that day and was the main influencer again in Turin. The Frenchman, in his red, white and blue Tricolour boots, glided through the game and into space, using both feet so comfortably, and providing the kind of skill that got fans off their seats. Much has been made of the transitional phase that Juventus are going through since the departures of Andrea Pirlo, Artuto Vidal and Carlos Tevez but the rise of Pogba, along with the maturity and winning mentality that the backbone of this team consistently brings, meant Juventus were simply too difficult a foe for a fragile City to overcome, providing them with a very harsh lesson in true collective balance.
City have won two Premier League titles during this era and remain favourites for a third this season but despite such success too often they leave you wanting more. Unlike Juventus, they do not have a team full of winners. They remain a side full of outstanding individuals but far too few of them make players better. Silva, arguably their most intelligent player, is badly missed in that area and Kevin De Bruyne, a rare positive player on a poor night, provided a couple of excellent passes in the final third but combinations within this team are not developing. Juventus, minus Pogba, by contrast are not a side dominated by individuals but rather of groups like the outstanding BBC defence of Leonardo Bonucci, Andrea Barzagli and Giorgio Chiellini who worked magnificently together. Not once under Pellegrini have City's central defenders delivered anywhere close to a complete performance like the three Italians did.
Yaya Toure said his team 'were unlucky' after the match but the best teams in the sport go out and make their own luck. It is a familiar tale with City. In their first Champions League campaign they were outclassed by Bayern and not good enough to beat a talented Napoli team that were far more lively and brave than City. We were told experience will help next time. Year two started with a fine performance at Real Madrid but two late goals condemned them to another loss and they would never win a game that season, putting Roberto Mancini out of a job. Pellegrini was brought in in part because of his record in the Champions League and year three showed improvement with a win at Bayern (albeit with the Germans already through) helping them to 15 points but last season they were their usual selves, underperforming with a loss at home to CSKA Moscow as well as draws at home to Roma and in Russia.
Pellegrini took the team where Mancini couldn't - ultimately ending in one-sided defeats to Barcelona in the last 16 - but for a club of Man City's stature in 2015 this isn't enough. Seventeen different teams have reached the quarter-finals in the last four Champions Leagues that have featured City and they aren't one of the 17. If that run extends to a fifth year this season big changes should follow both in terms of player personnel and the manager. With the talent they have City should go on and win the Premier League in a year devoid of real top quality but for this team that is no longer the appropriate measuring stick. For far too long this generation of City players have disappointed in Europe and their flaws continue to be exploited. They have never been a truly great team during this era and the loss to Juventus and its consequences likely mean they will never reach such a level.
The best teams always find a way to still win while in transition, something Juventus are tackling currently, and this will now be City's next big challenge. Winning domestically is one thing; far more important is finding the next era at City that can get it done in Europe because as we saw in Turin this crop have failed too many times.