Argonauts release WR Paden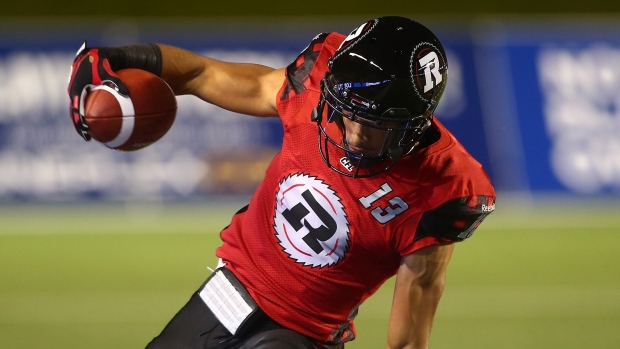 The Toronto Argonauts have released wide receiver Khalil Paden after four games with the team.
Paden spent the past three seasons with the Ottawa Redblacks, posting 305 receiving yards in both 2014 and 2016.
He had nine catches for 107 yards with Toronto this season, including a six-catch, 59-yard performance against the Winnipeg Blue Bombers on July 16. He caught one pass for nine yards in the Argonauts' loss to the Montreal Alouettes on Friday.