Argos re-sign East Division All-Star Bomben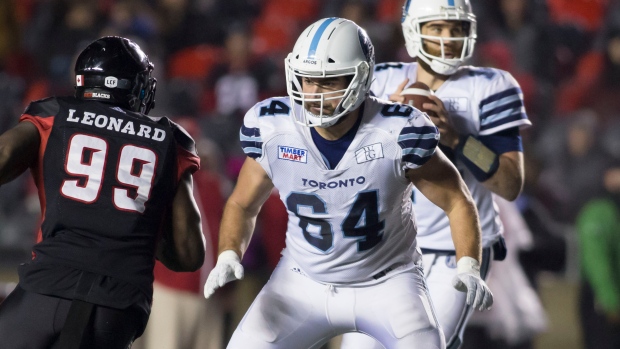 The Toronto Argonauts announced Tuesday the team has re-signed East Division All-Star offensive guard Ryan Bomben to a three-year deal.
The Argos acquired the national offensive lineman from the Montreal Alouettes midway through last season.
"Trading for Ryan last season and now extending him for the future was important," Argos General Manager Jim Popp said in a team release. "It gives us additional quality leadership on the team and in the community, experience in the trenches and flexibility with our ratio. We just got better today for the 2019 season."
Bomben started his career with the Alouettes before spending three seasons with the Hamilton Tiger-Cats.