At least 31 NHL players returned to games in 2010-11 after concussion: court papers
According to newly disclosed league statistics, 31 NHL players returned to action in the same game they suffered a concussion during the 2010-11 season.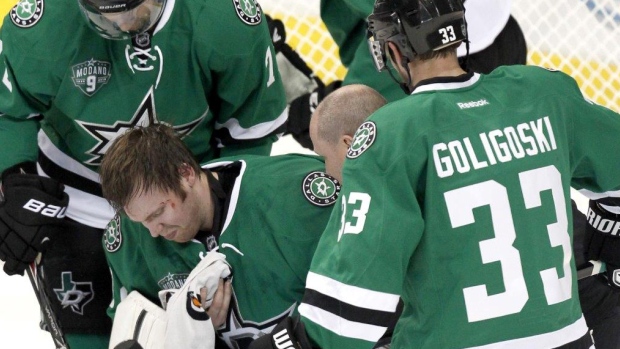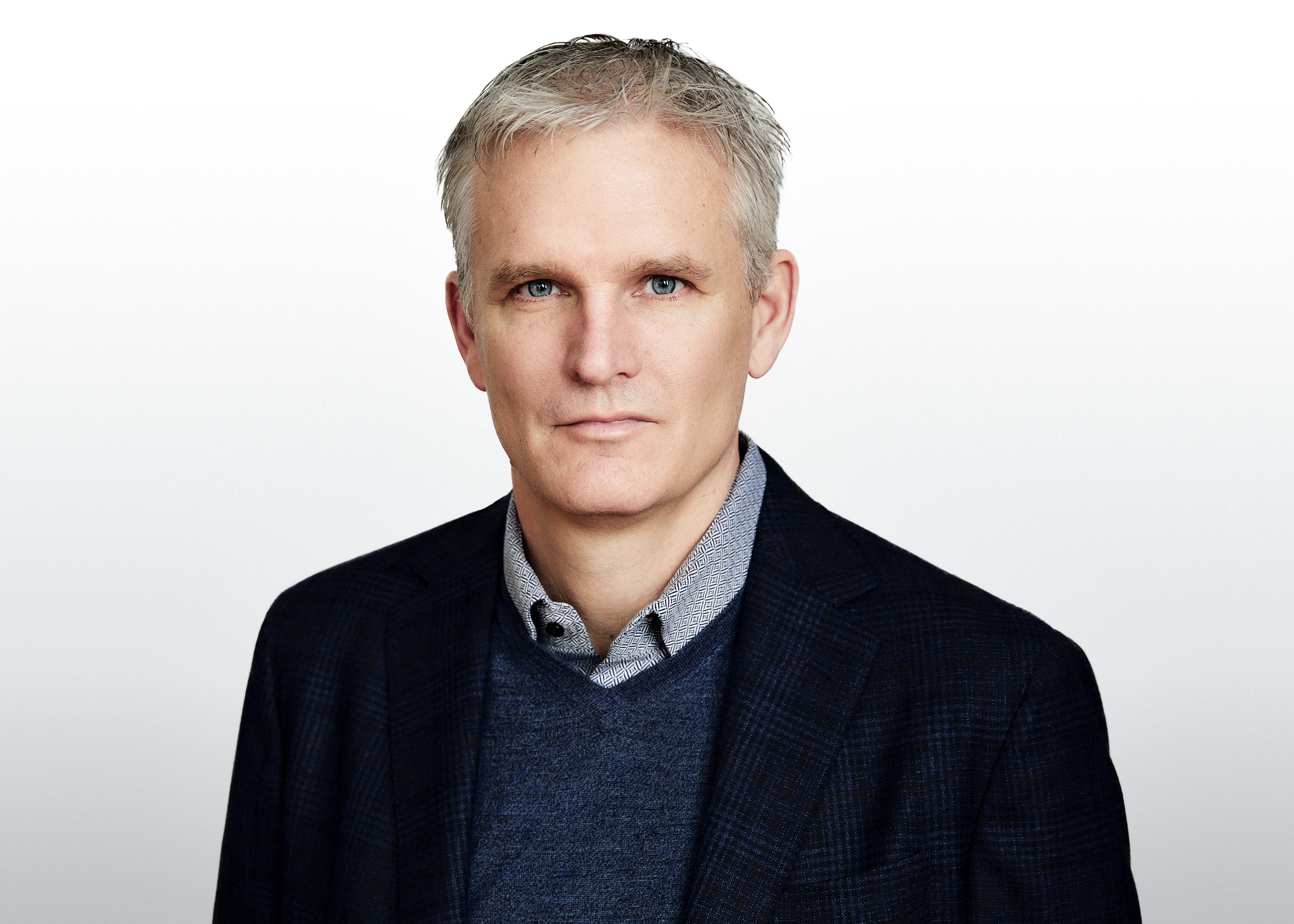 Los Angeles Kings defenceman Matt Greene was "slow to return to his feet," and when he finally did, he stumbled during his first few steps. Atlanta Thrashers forward Patrice Cormier was left "clutching his head all the way to the bench." Jim Slater, another Thrashers player, "immediately" clutched his head, slow to get to the ice while the play continued.
Greene, Cormier and Slater were three of 31 NHL players who returned to action in the same game they suffered a concussion during the 2010-11 season, according to newly disclosed league statistics. In all, 31 of 86 players who suffered a concussion that season, or 36 per cent, returned to play in the same game they suffered their head injury.
The stats were included in a March 8, 2011, email from NHL deputy counsel Julie Grand to commissioner Gary Bettman and other NHL executives.

Grand's email was filed in U.S. federal court on Monday and is now being used by lawyers for a group of 80-plus former players who are suing the NHL over its treatment of head injuries.

The lawyers contend the email is evidence that even though the NHL claimed to be concerned about player head injuries in the late 1990s, going so far as to form a concussion study group in 1997, league officials for years continued to drag their heels on significant rule changes to protect players who suffered head injuries.
"Of the 86 regular season concussions this season, in 31 the player continued playing or returned to play the same game," Grand wrote in her email. "In 13/31 the player had visible signs of concussion (wobbly, holding head, etc.) In the remaining, it's possible that the player's symptoms/signs did not evolve until after the game concluded which may explain their continued play.

"While our current protocol allows for some same game return to play, it says it should be 'uncommon' and only if the player has complete resolution of symptoms and is neurocognitively normal... Same game (return to play) in 30% seems more than 'uncommon' circumstances."

Grand wrote in her email that the statistics were "for your INTERNAL info only…" adding "I do not think we should show any of these examples at the GM meeting b/c the clubs will feel defensive."
Eight days after Grand's March 8, 2011, email, the NHL introduced a new protocol for concussed players, directing teams to remove such players from games and send them to a "quiet room" to be examined by a team doctor.
It wasn't until July 23, 2013, however, that the NHL required a concussed player not return to the same game in which the injury occurred, according to court documents.
Lawyers for the former players have said they hope that the 16-year time lapse between the formation of the concussion study and the 2013 protocol will be viewed by a jury as evidence of the league's alleged ambivalence about the long-term health consequences of head injuries suffered by players. The NHL and lawyers for the former players continue to battle over which of the 2.3 million pages worth of discovery documents produced by the NHL should be unsealed.
When she shared concussion statistics with Bettman and other NHL executives, Grand relied on figures compiled by an NHL employee named Jennifer Raimondi.
"Of the 31 instances where a player returned to the game in 2010-11, 13 times there were visible signs of a potential concussion (41.9%)," Raimondi wrote in an email to NHL vice-president of communications Gary Meagher. "In 11 of the 13 instances, where there were visible signs of a potential concussion, the player finished the game."
Raimondi suggested the examples of players continuing to play after suffering obvious concussions included Greene, Slater, Cormier, and Minnesota Wild forward Nick Johnson, who was "visibly disoriented" after receiving several punches in a fight.

The four players mentioned by Raimondi suffered their injuries between Dec. 13, 2010, and February 17, 2011. It's possible other players with concussions returned to play in the same game they suffered their injury following Grand's March 8, 2011, email.

It's unclear whether Green, Slater or other players who returned to games after suffering concussions were first examined by a doctor, team trainer or other medical staff.
Other emails filed in court on Monday raised more questions about the NHL's investigation into concussions.
For instance, in a June 25, 2007, email to Bettman and NHL deputy commissioner Bill Daly, Grand wrote that the league's so-called concussion study group was being "disbanded."

"Really due to its inability to conclude the analysis of the seven years of data collected," Grand wrote, adding that a new "Concussion Analysis Working Group" would be established.

"Is it troubling that they couldn't complete the study?" Bettman asked in a June 25, 2007, email to Grand.

It's unclear why the group couldn't analyze the data and it's similarly unclear whether Grand answered Bettman's question. No other emails from that email chain have been introduced as evidence so far.

Another exhibit filed with the court gives a behind-the-scenes look at the NHL's concern over a 2011 report in The New York Times about the purported link between fighting in the NHL and brain injuries.

Jeff Klein, a Times reporter, interviewed Dr. Ruben Echemendia, co-chair of the NHL/NHLPA Concussion Working Group, after Boston University researchers concluded hockey fighter Derek Boogaard had chronic traumatic encephalopathy, or CTE, a brain-withering disease related to Alzheimer's.

Echemendia told Klein that there wasn't enough evidence to justify eliminating fighting in the NHL.

"It's an opinion based on limited data," Echemendia was quoted as saying in a Dec. 12, 2011 Times story, referring to the claims of BU researchers who said hits to the head in hockey might lead to CTE. "My perspective is, we should not make wholesale changes until we have more than opinion and speculation."

But three days before the article's publication, Echemendia emailed Daly details of his interview with the journalist. Echemendia confirmed in his email to Daly that researchers have drawn a link between repeated blows to the head and CTE.

"As expected, (Klein) tried to make a causal link between fighting in hockey and CTE," Echemendia wrote. "I informed him that it was premature to reach such a conclusion at this point. What the research shows is that CTE exists as a pathological entity and that a link has been made between CTE and repetitive brain trauma. We don't know the strength of that link. We also don't know who gets CTE, who doesn't get CTE and what factors other than repetitive blows to the head can cause CTE. Consequently, to state that fighting in hockey causes CTE is premature and speculative."

In a subsequent email to Daly and others, Bettman wrote he was worried about the Times story.

"Not good," Bettman wrote. "What (sic) it appears obvious, do we know for certain what point they are going to try to make?"

Four years after Echemendia wrote of the link between CTE and repeated head hits, Bettman continues to deny a link exists.

"From a medical and science standpoint, there is no evidence yet that one necessarily leads to the other," Bettman said in May 2015, referring to the purported link between hockey and CTE.