Athanasiou: Nylander will be ready when he returns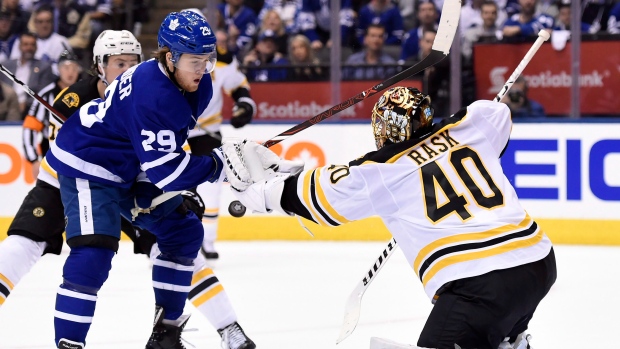 If anyone can relate to William Nylander's current contract situation, it's Detroit Red Wings forward Andreas Athanasiou.
Athanasiou was a restricted free agent last year and was skating in Switzerland before finally reaching a one-year contract with Detroit in late October. He said Wednesday he doesn't believe Nylander, who's currently skating in Sweden, will have any trouble adjusting when rejoins the Maple Leafs.
"Everyone trains so well these days," Athanasiou told the Toronto Sun. "It's not easy coming into the season when haven't had camp or game action, but you step into it right away.
"He will be back in a rhythm, I'm sure, after a couple of shifts."
Athanasiou said he didn't take negotiations personally last year and, like Nylander, left contract talks in the hands of his agent.
"You always want to know what's going on, and you're just sitting there waiting," Athanasiou said. "I was watching our games when I was over in Switzerland, and you're trying to keep track of everything.
"Whenever a deal got done and I stepped on the ice, I was going to be ready. He has been playing hockey his whole life. He will be fine."
Nylander spoke to Aftonbladet in Sweden last week and reiterated his desire to remain with the Maple Leafs. He's currently losing somewhere in the range of $20,000-$45,000 per day from his next contract for each day he misses this season.
"Of course it's a lot of money, but in the end I must look to what is right for me and what me and my agent think is right," Nylander said. "Especially if it's a multiple year thing. I have to think long term.
"It's my own future."
The Maple Leafs will face the Red Wings in their fifth game of the season tonight on TSN4.