Avs ink Bednar to one-year extension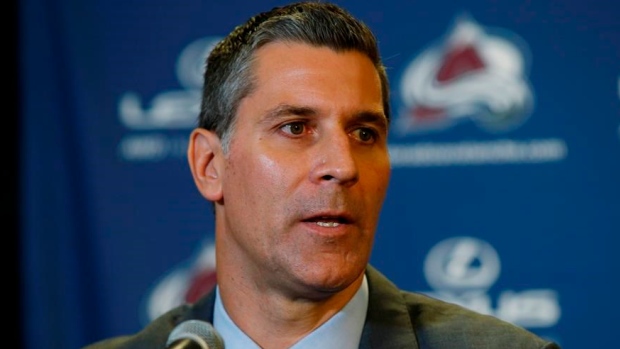 Taking the NHL's worst team in 2017 to the playoffs in 2018 has earned Jared Bednar a contract extension.
Colorado Avalanche president Joe Sakic announced on Monday that his head coach received a one-year extension on his deal last week, carrying his contract to the end of the 2019-2020 season.
The Avs were bounced in six games in the first round of the playoffs on Sunday by the Nashville Predators.
A native of Yorkton, Sask., Bednar just completed his second season behind the bench in Denver. A year after posting a 22-win, 48-point season, Bednar's Avs improved markedly in 2017-18, finishing the year on 95 points and claiming the second wild-card playoff spot in the Western Conference.
"I'm proud of this team," Bednar said after Sunday's 5-0 Game 6 loss. "What they accomplished, how hard they worked all year, how coachable they were. It's a great group, it's a fun group to coach. That's what I'll take out of it. I thought they were respectful, responsive, hard-working group, real close-knit group from day one, really. Great leadership. It was a good season, it was a fun season, it was a lot of fun, especially for a lot of our guys that went through probably their worst season, myself included, last year. To respond and have a season like this. It was fun and it was a good time."
Prior to coming to the Avalanche, Bednar spent 14 years in the ECHL and American Hockey League coaching ranks, including leading the Lake Erie Monsters to the 2016 Calder Cup.