Babcock confirms Matthews will face Preds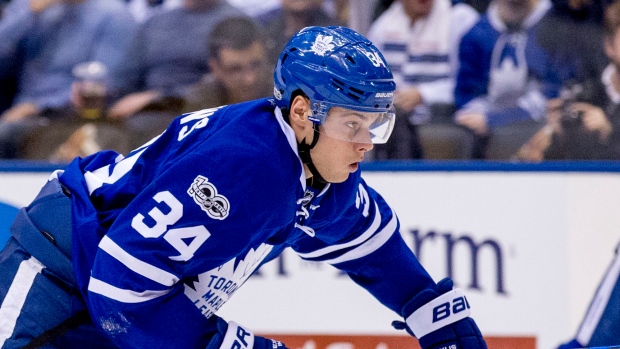 Toronto Maple Leafs centre Auston Matthews will make his return to the lineup on Thursday night exactly one month after he was injured.
Leafs head coach Mike Babcock confirmed Thursday Matthews will face the Nashville Predators. The 20-year-old declared himself good to go after Wednesday's practice.
"I felt good. Nice to kind of get in all the reps and everything so, in my mind, I think I'm ready to go, take it as I'm getting ready to play tomorrow so felt really good today," Matthews said.
He was back in his usual spot between William Nylander and Zach Hyman at practice Wednesday for the first time since his shoulder injury.
The Leafs play the NHL-leading Predators Thursday, four weeks to the day since Matthews was injured in a game against the New York Islanders.
"It's just been a process," said Matthews Monday after practice. "I felt good [today]. Just taking more bumps and [doing] stick battles and all that stuff. It feels better and it's definitely progressing."
In 53 games, Matthews has 28 goals and 22 assists. He also missed four games in November with a suspected back injury and six in December with what he later admitted to be a concussion.
The Leafs will also have defenceman Nikita Zaitsev back in the lineup against the Predators. Zaitsev has been out since March 5 due to illness.
The team is expected to use the following lines against Nashville:
Hyman-Matthews-Nylander
Marleau-Kadri-Marner
JvR-Bozak-Brown
Johnsson-Plekanec-Kapanen
Rielly-Hainsey
Gardiner-Zaitsev
Dermott-Polak
Andersen (starts)
McElhinney