Babcock's challenge of adjusting without Zaitsev
Nikita Zaitsev became an irreplaceable part of the Toronto's blue line and special teams success. And as TSN Maple Leafs reporter Kristen Shilton writes, re-working the defence pairing in his absence will be a tough task for the Leafs head coach.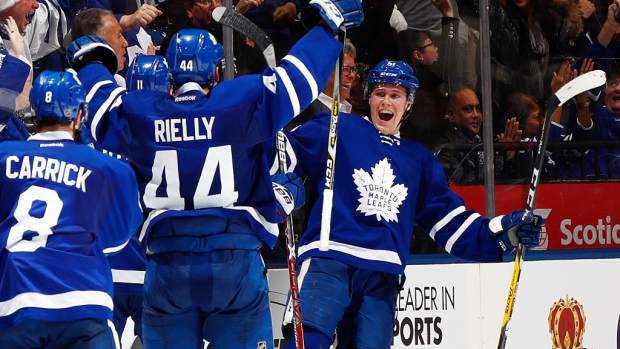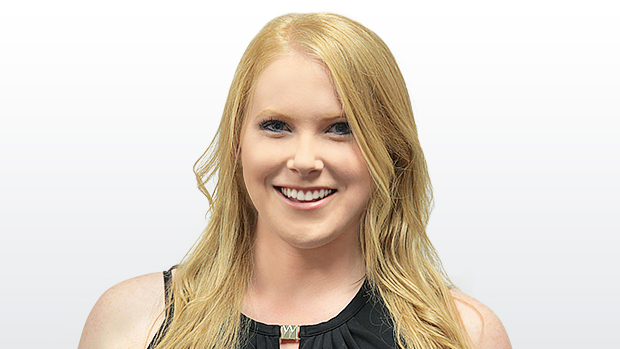 TORONTO – If it weren't for their extraordinary luck avoiding key injuries this season, the Toronto Maple Leafs might not be in the playoffs at all. But they are, and as fortune would have it, they'll have to play Game 1 of their first-round playoff series against the Washington Capitals without defenceman Nikita Zaitsev.
The 25-year-old rookie exceeded expectations in his first NHL campaign after spending the last seven seasons in the KHL. Zaitsev was one of nine players to start all 82 games for Toronto, but suffered an upper-body injury in the team's final regular season game against Columbus after a hard hit from Nick Foligno.
Averaging the second-most ice time on the team (22:01) as part of Toronto's shutdown defence pair, Zaitsev became an irreplaceable part of the Leafs' blue line and special teams success. They'll try to fill that void by slotting in Martin Marincin for Thursday's game while possibly moving Matt Hunwick to his off-side (right) with Morgan Rielly.
"It's not as good. They can tell you it is, it's just flat-out not as good," Mike Babcock said about his blue line adjustments. "It is what it is.
"Injury is all part of sport; good teams find a way to suck it up and get 'er done anyway. So there's an opportunity for someone else."
Marincin hasn't played since Mar. 14 when Toronto was blown out 7-2 by the Florida Panthers. Babcock wouldn't confirm if Zaitsev has a concussion and added the team is "always hopeful" he would be back for Saturday's Game 2. In the meantime, Marincin will get a coveted opportunity to prove he can help bolster Toronto's thin defence corps.
In 25 games this season, Marincin has tallied one goal, six assists and a plus-3. He can also eat up big penalty killing minutes like Zaitsev does. Even with a month-long absence from game action, Marincin will have to shake the rust off quickly in order to seize his chance.
"He's just got to decide whether he wants to play the second game," explained Babcock. "Marty's confidence gets in his way sometimes.
"To be honest with you I thought he was going to be a regular for us all year, and he let it slip away and someone else got it. There's nothing [wrong with] turning it all around right here, right now and being important."
Marincin missed 19 games due to injury (the most extended time a defender has been out for Toronto all season) before Babcock removed him from the lineup more often in early February. Connor Carrick was sidelined for 11 games with a shoulder injury and Rielly missed six with a high-ankle sprain, but Zaitsev was a stalwart on the blue line and will have to be replaced by committee.
"We have lots of guys who want to step up and have more responsibility," explained Rielly, who paced the team in regular season ice time per game at 22:10. "[Zaitsev]'s a big part of our team, he's a big part of what we did this year.
"To not have him would be tough, but we [can all] take more responsibility, take more minutes and make a difference."
Toronto did catch one break on the defensive side when Roman Polak was able to return to practice. He suffered a lower-body injury in Sunday's game, but came back out to take one shift and stayed on the bench for the rest of the third period. Despite missing Tuesday's practice, Polak said there was never any cause for concern.
"[There were] no scary moments at all," he said. "I was a little sore and it's alright now. It was painful but I can manage that now. It's all good. Not a big deal."
With the Maple Leafs shuffling defenders in and out of the lineup all season (Rielly, Zaitsev and Gardiner are the only blueliners who haven't been healthy scratches) Polak was adamant that slotting onto different pairings now won't be an issue.
Babcock had Rielly with Hunwick, Gardiner with Polak and Carrick with Marincin at practice on Wednesday, but wouldn't commit to sticking with those pairings for Thursday. Rielly played on his off-side last season with Hunwick.
"The two of us can change on the fly with who's playing which side; we just have to make sure we talk it out so we're both not on the same side," said Rielly. "If he ends up on the left, I'll gladly play right [and vice versa], so I think that's an advantage.
"They're two totally different things but I think it's important you get a little bit comfortable playing each."
"From my standpoint there's no adjustment," added Hunwick. "It's always great playing with Morgan, he's such a good skater. Just the ability to go back and break pucks out, to be able to do it from both sides would be great."
The Leafs allowed the most goals per game of any team that made playoffs (2.85) and its defence will be tested early and often by Washington's top-tier offence. To tackle the task at hand, the Leafs will keep adding to the self-assurance they felt winning big games to get into the postseason.
"Our confidence has improved. We've done a lot better going back and breaking pucks out," Hunwick said. "Confidence has a great snowballing effect, and once you start to build something it can really lead to great things and it seems to come quicker when you're playing well."