Babcock unhappy with Marleau-Kadri-Komarov chemistry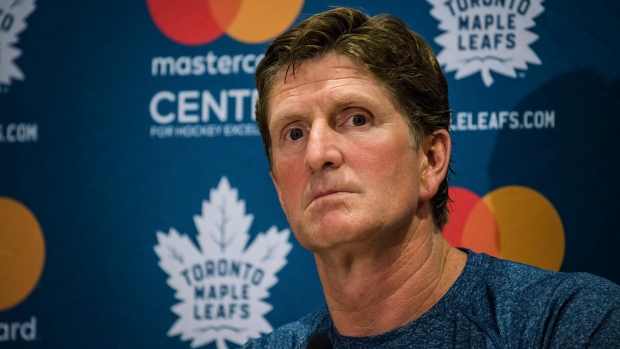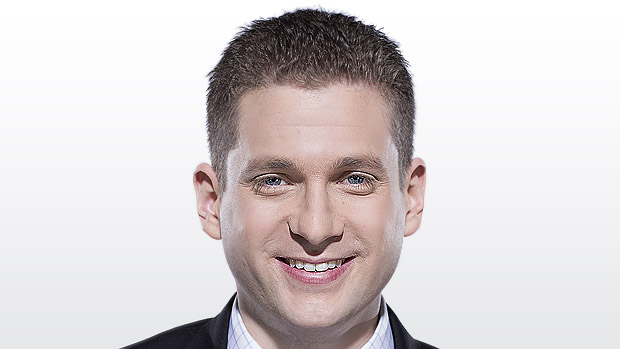 TSN Toronto reporter Mark Masters checks in daily with news and notes from Maple Leafs practices and game-day skates. The Maple Leafs practised at the MasterCard Centre on Thursday.
- Nazem Kadri arrived at Leafs training camp five pounds lighter than how he ended last season. "I feel quicker," he said. "I feel a little more agile, a little more elusive." Not long ago, Kadri's commitment to nutrition was questioned. Back in 2012, Marlies coach Dallas Eakins described Kadri's body-fat level as "unacceptable."
How'd the 26-year-old, who weighed in at 190 pounds last week, shed some weight?
"Just tried to lay off the snacking at night," he said. "That's basically what it was. Just trying to get into bed a little bit earlier, do my whole routine, including brushing my teeth, earlier and that way you kind of fight the craving. I think that's most people's nightmare and most people's problem is that late-night munch, so just tried to limit that and tried to bring the body fat down a little bit."
There's one type of treat that Kadri has found hard to avoid in the past. "Chocolate-chip cookies, for sure," he said with a grin. "Yeah, I love those ... any chocolate-chip cookie will do, but, to be honest with you, my mom makes some pretty lights-out, homemade chocolate-chip cookies. That's something that I've been around for a long, long time. I don't know if it's the Lebanese kick she gives it, but it's something that's unbelievable."
So, no more cookies at all?
"Ah, I never said that," Kadri noted with a smile, "but not nearly as often. Off days you obviously want to treat yourself a little bit, but what I've learned is it's all about moderation."
Have Kadri's teammates noticed the change in his physique?
"Actually, I did," James van Riemsdyk said. "I mean, that's one of the first things I saw when I came in. He looked really good ... When you're doing things like taking care of that stuff you're feeling better and you're more energized and your body probably holds up better to the grind of the season."
Also an admitted sweet tooth, van Riemsdyk can't help but chuckle when asked how much has changed when it comes to nutrition.
"It's funny the way diet stuff has changed since I first started in the league until now," said van Riemsdyk, who is entering his ninth NHL season. "I remember when I first came into the league we'd come into the rink eating Cap'n Crunch and stuff like that for breakfast."​
- Mike Babcock, who had challenged Kadri to have a big summer of training, was asked about the trimmed-down centre on Thursday, but wasn't interested in talking about that.
"I thought early he was really going good, but that line's got to be better," the coach said. "I told them all that today. They've got to be better. That group can be way better, way quicker, way more diligent, so they got to upgrade. We need Naz to be real good for us to be effective, so that group's got to find some chemistry and get going."
So far in training camp, Kadri has skated alongside Patrick Marleau and Leo Komarov. Before Babcock's media session, Kadri told reporters he felt that things were progressing on the line, although he acknowledged he's still getting used to Marleau.
"I've learned that when he gets the puck in the corner or in open ice sometimes you tend to want to go support your winger and be a little bit closer to him, but with Patty I think you got to give him some space," Kadri explained. "He's a big, strong guy. He can beat guys one-on-one, so in order for me to read off him I have to get into areas where I can be a threat offensively to score because he's going to get me the puck."
- The Leafs will wrap up the preseason schedule with games against the Red Wings on Friday in Detroit and Saturday at Ricoh Coliseum. Babcock expects to use a stronger "NHL" lineup in the first game. The games represent one last chance for those on the bubble to prove their worth.
"We've tried to make it as competitive as we possibly can," Babcock said. "We've tried to let them know in advance where they stand. We've tried to put them in all different situations and we'll continue to do that ... especially on defence, the competition's better than I expected, the players are better than I expected."
The third pairing defence spots remain up in the air with Connor Carrick, Martin Marincin, Calle Rosen, Travis Dermott, Andreas Borgman and Roman Polak in the mix. Dermott and Polak did not skate with the NHL group on Thursday, instead working out with the group destined to play for the Marlies in the AHL. Polak, who broke his leg in the playoffs and is in camp on a pro tryout, hasn't played an exhibition game yet, although Babcock expects him to dress on Saturday.
Meanwhile, Miro Aaltonen still appears to be in the driver's seat in the battle for the fourth-line centre job. He skated between Matt Martin and Connor Brown at Thursday's workout while Dominic Moore skated between Josh Leivo and Eric Fehr.
- After playing 67 games last season with the Leafs and six more in the playoffs, Carrick is considered the clear favourite to start as the third right-shot defenceman. The 23-year-old was asked where he'd like to improve this year.
"It's about knowing the things I do well and doing it more consistently," Carrick said. "There were spurts of myself watching video last year thinking, 'You know, that's a really good NHL defenceman,' and then there were times when I wasn't happy with the reads I was making. And that's the beauty of the NHL. It's not one game. It's an 82-game season and you got to bring it, ideally, nine games out of 10. So, for me, it's that growth in terms of consistency and ceiling."
- Babcock was asked what he thought about the NHL's decision to change the offside challenge system. A team will now be assessed a minor penalty for incorrect challenges instead of losing a timeout.
"The league made the rule. The league didn't like it. So what they did is they put it on the coaches now," Babcock said.
"You gotta think about it, right? You're trying to get that right and your game is on the line, it's going to be a tough decision. You imagine how much heat it's going to put on the poor guys in the video room?"
How much heat?
"You have no idea. Obviously they thought it happened too much in the league. They wanted to find a way to put it on us, so they put it on the coaches."
Lines at Thursday's practice:
Andersen
McElhinney
Rielly-Hainsey
Gardiner-Zaitsev
Marincin-Carrick
Rosen-Borgman
Hyman-Matthews-Nylander
van Riemsdyk-Bozak-Marner
Marleau-Kadri-Komarov
Martin-Aaltonen-Brown
Leivo-Moore-Fehr